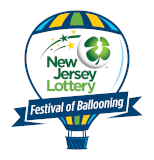 Countdown to Festival Fun

Until the 2020
Quick Chek New Jersey
Festival of Ballooning!
QUICK CHEK HOLDS 2ND ANNUAL ORIGINAL TOASTED ITALIAN SUB EATING CONTEST

THURSDAY, JUNE 22 IN HAZLET

Winners advance to Championship at next month's Quick Chek New Jersey Festival of Ballooning

HAZLET, NJ – Talk about grabbing a quick bite at lunch.

Some of the world's top competitive eaters will be at the Quick Chek store at 1170 Route 36 South in Hazlet on Thursday, June 22 at 2:00 p.m. to see how many fully-loaded 6-inch Italian subs they can eat in 10 minutes during the 2nd annual Quick Chek Original Toasted Italian Sub Eating Contest. The event is the second of three qualifiers leading to the July 29th Championship at the Quick Chek New Jersey Festival of Ballooning at Solberg Airport in Readington, July 28-30.

Each competitor will start with three fully-loaded 6" Italian subs. Upon completion of each plate of three, each contestant will be "reloaded" with three additional subs. The top three finishers advance to vie for the championship during the three-day Festival, July 28-29-30, the largest summertime hot air balloon festival in North America and the premier family entertainment event in New Jersey. Last year's event was won by "Gentleman" Joe Menchetti, who ate 6 subs (while wearing a full tuxedo – that's why he's such a gentleman!).

The chow downs are sanctioned by the Association of Independent Competitive Eaters (AICE), which seeks to create opportunities for its individual eaters to participate in competitive eating venues to promote events, products and charitable causes.

"The contest was a big hit last year, drawing a number of local eaters who wanted to challenge AICE's professional eaters," said Howard Freeman, Executive Producer of the 24th annual Quick Chek New Jersey Festival of Ballooning. "Eating competitions attract large crowds of participants as well as onlookers."

"This contest has presented us with great opportunities for people to taste the best sub around," added John Schaninger, Vice President of Sales and Merchandising for Quick Chek.

"AICE is excited to bring this fun event to the local stores and to be working with the Quick Chek New Jersey Festival of Ballooning for the second year in a row," said Arnie "Chowhound" Chapman, Chairman of AICE.

Picnic style rules apply to the Original Toasted Italian Sub Eating contest. All subs, comprised of Durling Farms ham, salami, provolone, lettuce, tomato, red onions and mayonnaise, must be eaten without separating, dunking, mashing or deconstructing the delicious subs. Among the "professional" competitive eaters expected to participate are Joel "The Cannon" Podelesky of Laurence Harbor, who finished third in the finals a year ago; Patrick "The Lunch Liquidator" Lyons of Brick, the New Jersey five-minute hot dog eating champion; and Christian "Musc Ox" McCarthy of Lagrange, Kentucky, a national strawberry eating champion. Anyone interested in participating in the contests can register at www.competitiveeaters.com. Radio station WRAT, 95.5 will be on site to further spice up the action and is scheduled to enter its very own Marty Martinez into the competition.

The third and final qualifier is Thursday, July 13 in Bridgewater with the championship on Saturday, July 29 during the three-day Quick Chek New Jersey Festival of Ballooning at Solberg Airport in Readington.

Founded in 1966, privately-held Quick Chek operates more than 100 stores throughout New Jersey and employs more than 1,700 team members. Founded on the principle of "value added" marketing, Quick Chek's innovations have redefined the term "convenience store," enabling the Whitehouse Station-based company to become a market leader in food service with an exceptional fresh coffee and fresh food program that has raised the bar for the entire industry.

Advance tickets for the 2006 Quick Chek New Jersey Festival of Ballooning in association with PNC Bank, July 28-29-30, are now available at all Quick Chek locations with a portion of the proceeds from ticket purchases benefiting The Children's Miracle Network. For further information call 1-800-HOT-AIR-9 or visit online at www.balloonfestival.com

|

Back to index...