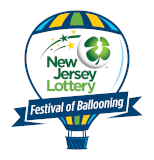 Countdown to Festival Fun

Until the 2020
Quick Chek New Jersey
Festival of Ballooning!
While to opportunity to be running with the bulls in Pamplona, Spain, may be tempting but not very realistic for most of us, the Quick Chek New Jersey Festival of Ballooning is offering the next best thing: the chance to be running with up to 125 balloons.

The highlight of the Festival's Health & Wellness Day on Sunday, July 25, will be the first ever "Running with the Balloons" 5K Race and Fun Run. Participants will have the unique experience of viewing Sunday morning's mass hot air balloon ascension from the festival's low-impact and scenic cross-country course around the grass runway at Solberg Airport.

The 5K race will be at 8 a.m. Registration for the 5K is $35 per person prior to Tuesday, June 1, $37.50 from Tuesday, June 1, to Saturday, July 24, and $40 on race day.

The Fun Run begins at 9 a.m. and allows participants to run or walk the course at a leisurely pace. Children may also participate. Registration for the Fun Run is $15 per person in advance, and $20 on race day.

Advance registration for both activities is open at

www.active.com

. Early registration race packets will be available for pick up from Thursday, July 15 to Sunday, July 18 at the Road-Runner store at The Shoppes at North Brunswick, 501 Shoppes Blvd., North Brunswick.

For additional information about the festival, visit

www.balloonfestival.com

.

|

Back to index...