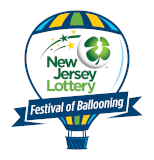 Countdown to Festival Fun

Until the 2020
Quick Chek New Jersey
Festival of Ballooning!
May 17, 2010 by Walter O'Brien, CN Staff Writer

READINGTON

- While the opportunity to be running with the bulls in Pamplona, Spain may be tempting but not very realistic for most of us, the Quick Chek New Jersey Festival of Ballooning is offering the next best thing: the chance to be running with up to 125 balloons!

This year Festival-goers will be able to do more than watch the magic of ballooning from flight lines as they'll be able to see it in a healthy new way and help raise moeny for deserving charities.

"Everyone wants to know what's new and different at the Festival," said Howard Freeman, Executive Producer of the Quick Chek New Jersey Festival of Ballooning. "We're alwasy looking to fulfill the interests of our patrons and as a result we've created our first Health & Wellness Day. It's a great way to promote active lifestyles, health awareness, and the importance of physical fitness within our communities. And as far as we know, no one's ever been gored by a hot air balloon."

The highlight of the Festival's Health and Wellness Day on Sunday, July 25 will be the first ever "Running with the Balloon" 5K race and Fun Run. Participants will have the unique experience of viewing Sunday morning's mass hot air balloon ascension from the Festival's low impact and highly scenic cross-country course around the grass runway at Solberg Airport. Up to 125 colorful sport and special shpaed balloons from around the world will be taking flight in the early morning mass ascension.

The 5K race begins at 8 a.m. and will be professionally timed by Elite Racing Systems using the same D-tag timing system used at the New York City Marathon.

The first 500 registered runners will be entered into a raffle to win Festival prizes including a ride in a hot air balloon, concert tickets, official Festival merchandise, and running shoes courtesy of RoadRunner Sports.

Registration for the 5K is $35 per person prior to June 1, $37.50 from June 1- July 24, or $40 on race day and includes:

- on free general admission ticket into the Festival (a $25 value)

- free premier parking ($5 value)

- a commemorative T-shirt ($15 value)

- a runner's goody bag ($10 value)

The Fun Run begins at 9 a.m. and allows participants to run or walk the course at a leisurely pace. Parents will have the opportunity to run or walk the course with their children. Registration for the Fun Run is $15 per person in advance ($20 on race day).

In keeping with the Festival's belief in "doing well by doing good," proceeds from these events will benefit the Center for Educational Advancement (CEA) and the Leukemia & Lymphoma Society.

Advance registration for both activities is now open at www.active.com. Early registration race packets will be available for pick up from July 15-18 at the RoadRunner store at The Shoppes at North Brunswick, 501 Shoppes Blvd., North Brunswick, NJ, which will also host a shoe clinic that day to ensure runners are wearing the proper shoes to prevent injury and maximize performance. All other packets will be mailed out prior to race day.

Plans are underway for additional booths and exhibits for Festival attendees to learn more about health awareness throughout the day.

The 28th annual Quick Chek New Jersey Festival of Ballooning in Association with PNC is the largest summertime hot air balloon and music festival in North America. The three-day festival, July 23-24-25, 2010 at Solberg Airport in Readington, NJ, attracts upwards of 175,000 people and is the premier family entertainment event in the Northeastern United States.

Parties interested in becoming sponsor of the Festival's Health & Wellness Day may contact AJ Weiss at 973-882-5464 or via email to

[email protected]

.

For additional information about the Festival, please visit

www.balloonfestival.com

.

|

Back to index...