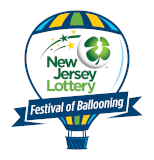 Countdown to Festival Fun

Until the 2020
Quick Chek New Jersey
Festival of Ballooning!
10 Sizzling Summer Getways Just a Short Hop Away



When New Yorkers crow that their city is the epicenter of the world, it's no empty boast. Less than two hours away and within a 100-mile radius of the city lies a treasure trove of travel experiences and diverse destinations for vacationers looking to stay a little closer to home this summer.

You like mountains? We got mounds of 'em. Beautiful beaches? Take your pick. Wineries, festivals and all manner of family fun? It's all in our backyard - and all within reach for less than a full tank of gas ...

By Robert Dominguez


Getting a bird's eye view of Jersey

Where:

Quick Chek New Jersey Festival of Ballooning, Solberg Airport, Readington, N.J.

When:

July 23-25

Miles from NYC:

45

Perfect for:

Families, soft adventurers

Why:

Because there are few sky-high experiences as magnificent and breathtaking as going up, up and away in a beautiful, technicolor balloon right at sunrise or sunset. Even if it is the sky over New Jersey.

Actually, the area is one of the prettier parts of the state, and the festival, now in its 28th year, offers more than just the chance to soar in one of the more than 120 participating hot-air balloons. There are kiddie rides, puppeteers, clowns and even a trapeze act, plus loads of big-name music acts throughout the weekend for all ages and tastes, including Air Supply and "Hannah Montana's" Emily Osment.

Balloon rides - held at 6:30 a.m. or 6:30 p.m., when winds are calmest - are $200-$225 per person and includes festival admission. For the less-adventurous, tethered balloon rides that only soar 100 ft.-high are available for $15.

If you stay:

Five nearby hotels, including the Marriott Bridgewater and Hampton Inn Somerset, are offering discounted rates to festivalgoers from $79 per night. Go to ballonfestival.com or call (973) 882-5464 for details.





|

Back to index...