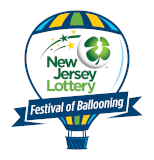 Countdown to Festival Fun

Until the 2020
Quick Chek New Jersey
Festival of Ballooning!
READINGTON, NJ --- Legendary live concerts have been a staple of the Quick Chek New Jersey Festival of Ballooning and this year's lineup continues the trend as the New Riders of The Purple Sage and The Charlie Daniels Band bring their brand of Southern rock & roll to Central Jersey, headlining this year's balloon festival concert series July 28-29-30 at Solberg Airport in Readington.

The three-day balloon and music Festival is the largest summertime hot air balloon festival in North America and the premier family entertainment event in the Northeast, offering morning-through-night entertainment and up to 125 hot air balloons with more than 150,000 people attending annually.

The long-awaited return of The New Riders of the Purple Sage has fans in a psychedelic head spin. Original members David Nelson and Buddy Cage head the second tour since the reformation of the group, once called the greatest cosmic, psychedelic-country folk rock & roll band in the universe. The New Riders open this year's concert series of the 24th annual Quick Chek New Jersey Festival of Ballooning in association with PNC Bank on the Bud Light stage on Friday, July 28 at 8:00 p.m.

Veterans Nelson (guitar and vocals) and Cage (pedal steel) have put together a smokin' band to perform its timeless music to fans both old and new, teaming with Michael Falzarano (guitar, mandolin and vocals), Hot Tuna's Johnny Markowski (drums and vocals), and Ronnie Penque (bass and vocals) in the new lineup as NRPS continues to revive its legendary reputation.

"David and I will be playing our NRPS catalog," said Cage, referring to the band's hits including "Panama Red," "Louisiana Lady," "Henry," and "Glendale Train."

Partly Western and partly Southern, Grammy® award winner Charlie Daniels fuses hardcore country music with hard-edged Southern rock boogie and blues as State Farm presents The Charlie Daniels Band on the Bud Light stage in association with NJ101.5 on Saturday, July 29, at 8:00 p.m.

It hasn't been so much a style of music but more of values that has connected Charlie Daniels to millions of fans over a 40-year career. A talented and showy fiddler, Daniels has always been known for putting together bands that showcase their instrumental dexterity as well as being notorious for a down-home, good-old-buy attitude.

His rebel anthems "Long Haired Country Boy" and "The South's Gonna Do It Again" propelled his 1975 collection Fire On the Mountain to double platinum status. In 1976 Epic Records signed him to its rock roster with a contract reportedly worth $3 million, the largest ever given to a Nashville act up to that time.

Daniels rewarded the company with "The Devil Went Down to Georgia", which became a platinum single, topped both country and pop charts, won a Grammy® award, became an international phenomenon, earned three Country Music Association trophies, became a cornerstone of the Urban Cowboy movie soundtrack,
and propelled Daniels' Million Mile Reflections album to triple platinum sales levels.

The album's title was a reference to a milestone in the band's legendary coast-to-coast tours that covered 250 days a year and had logged more than one million miles on the road. The tour's convoy of buses and gleaming back tractor-trailer rigs stopped traffic all over the country; the band included a full horn section, back up singers, a troupe of clog dancers and sometimes a gospel choir. The Charlie Daniels Band has twice been voted the Academy of County Music's Touring Band of the Year.

Daniels also become known for his annual Volunteer Jam concerts, world-famous musical extravaganzas that served as the prototype for many of today's annual day-long music marathons.

General admission to the concerts is free to all Festival attendees with limited Air Jamaica Vacations Blue Sky Club VIP seating still available. Tickets for the Quick Chek New Jersey Festival of Ballooning are available at all Quick Chek stores, by calling 1-800-HOT-AIR-9, or online at www.balloonfestival.com.

|

Back to index...