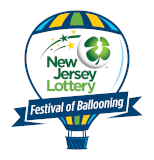 Countdown to Festival Fun

Until the 2020
Quick Chek New Jersey
Festival of Ballooning!
For Immediate Release

PNC BANK AND BALLOON FESTIVAL CELEBRATE A DECADE

OF BRINGING THE MAGIC OF BALLOONING TO NEW JERSEY

BANK ENTERS 10TH YEAR AS BALLOON FESTIVAL SPONSOR

READINGTON, NJ --- The Quick Chek New Jersey Festival of Ballooning in Association with PNC Bank will continue to introduce the magic of ballooning to school children and grown-ups alike as one of the nation's largest banks extends its sponsorship of the 30th annual Festival, the largest summertime hot air balloon and music festival in North America.

PNC's support marks the second major sponsor announcement for the Festival following Quick Chek's return as title sponsor of the July 27-28-29, 2012 event. The annual three-day Festival at Solberg Airport in Readington, NJ attracts upwards of 165,000 people and worldwide media coverage.

"Through their sponsorship, which is now in its 10th year, we are able to bring 'Love at First Flight' to people of all ages, not only at the Festival, but in the months leading up to it," said Festival Executive Producer Howard Freeman. "PNC realizes that we are more than a three-day event. Working together, we are able to produce many wonderful community outreach programs throughout the year."

By activating their involvement months before the Festival takes place, PNC Bank enables several New Jersey communities to enjoy the experience of the balloon festival in their backyard long before the annual Festival takes flight.

"PNC is a great example of how a company can engage a majority of its sponsorship programs over a longer period of time and take advantage as excitement builds towards the Festival itself," added Freeman.

PNC Bank's sponsorship will launch in March with the 9th annual PNC "American Patriot Essay Contest," in which school children in grades 2-12 throughout the state are encouraged to write about "What the American Flag Means to Me." The Grand Prize winner receives a visit by one of the Festival's balloons to their school in June, VIP tickets and their very own hot air balloon ride during the Festival in July.

In the spring, PNC's "Grow Up Great" school readiness program, the most comprehensive corporate-based school readiness program in the country, introduces the magic of ballooning to pre-school children. These walk-through events in May and June provide hundreds of children ages 3 to 5 in multiple locations throughout the state the opportunity to step inside a cold-inflated balloon and experience thrills and visual attractions as they go outdoors to study the world around them.

On Flag Day in June, the Festival and PNC honor America by proudly inflating the PNC Bank American Flag balloon, the largest free-flying American flag in the world. The flag balloon is a favorite at the July Festival as it takes flight during six scheduled mass ascensions including a media-only preview.

PNC Bank also presents the Festival's Sunday afternoon concert headliner. Past performers have included some of music's biggest stars such as Meat Loaf, Kenny Loggins and Michael McDonald.

"In any successful relationship, ten years is a milestone well worth celebrating. At PNC, we are delighted to renew our sponsorship of the Quick Chek New Jersey Festival of Ballooning in Association with PNC Bank for the 10th year in a row," said Joseph Whall, PNC Senior Vice President and Director of Client and Community Relations.



The PNC Financial Services Group, Inc. (www.pnc.com) is one of the nation's largest diversified financial services organizations providing retail and business banking; residential mortgage banking; specialized services for corporations and government entities, including corporate banking, real estate finance and asset-based lending; wealth management and asset management.


For additional information about Festival sponsorship and marketing opportunities, please call 973-882-5464 or visit online at www.balloonfestival.com.

###

MEDIA CONTACT: Russ Mensch, Mensch & Company, Inc., 201-797-2448, [email protected]

|

Back to index...