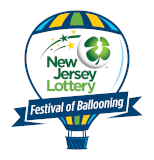 Countdown to Festival Fun

Until the 2020
Quick Chek New Jersey
Festival of Ballooning!
READINGTON, NJ --- The "let's rock til dawn" blues-rock band Blues Traveler will return to its Central New Jersey roots to open the 2013 QuickChek New Jersey Festival of Ballooning concert series on Friday night, July 26 at Solberg Airport in Readington presented by Magic 98.3FM.

Best known for their Grammy Award-winning hit "Run-Around" and fan favorites "Hook" and "But Anyway," Blues Traveler was formed in nearby Princeton in 1983 – the same year the balloon Festival started. – consisting of John Popper, Chan Kinchla, Brendan Hill and Bobby Sheehan. High school friends, they grew a passionate regional following for their sweaty, titanic live shows which often found them jamming endlessly into the night.

Blues Traveler's trademark sound has electrified fans around the world, to the tune of approximately 30 million people and upwards of 6,000 live shows over the band's nearly 30 year history. Beyond the commercial success of their recordings, which have sold in excess of 13 million units worldwide, Blues Traveler has long been known for their extensive use of segues, multiple song mash-ups and extensive instrumental jams in their live performances.

They previously played at the QuickChek New Jersey of Ballooning in Association with PNC Bank, the largest summertime hot air balloon and music festival in North America, in 2007.

Nearly 20 years after scoring the Grammy Award-winning, harmonica-laced Billboard Top Ten breakthrough hit that came to define pop music in the mid-90s, Blues Traveler is still finding unique ways to ensure that they don't give their legion of worldwide fans the "Run-Around."

On their instantly infectious, musically expansive 11th studio album Suzie Cracks The Whip, they remain creatively focused while dramatically expanding their musical horizons. The album cracked the Billboard Top 100 late last year.

Blues Traveler debuted with their self-titled album in 1990, which featured the fan favorite "But Anyway." At the center was the ever quirky Popper with harmonicas strapped to his chest; at his right was Kinchla, whose rhythmic, bright but gritty style proved a perfect compliment to Popper's voice, phrasing and harp squonks. Anchoring it all down was the ace rhythm section of Hill and Sheehan (who died in 1999).

They became a mainstay on the club circuit, helping ignite a new generation of jam music fans from coast-to-coast in the '90s via its beloved H.O.R.D.E. (Horizons of Rock Developing Everywhere) festivals.

Their 1994 album Four changed their lives as they hit it big with the singles "Run-Around" and "Hook." They won a Grammy award for "Run-Around" and the album went multi-platinum. They gained mainstream radio popularity. The H.O.R.D.E. tour took off, featuring heavyweight performers such as The Allman Brothers Band and Neil Young and future stars such as Phish, Dave Matthews and Sheryl Crow.

It also featured a hot air balloon custom-made by promoters Promo 1 of Fairfield, NJ that was tethered near the stage throughout the tour; the Festival brought it back to surprise Popper for his 2007 concert in Readington. Festival organizers have not yet revealed plans for this year's performance.

Volkswagen Blue Sky Club VIP and general admission tickets are now on sale here!

|

Back to index...