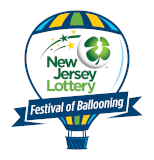 Countdown to Festival Fun

Until the 2020
Quick Chek New Jersey
Festival of Ballooning!
BALLOON FESTIVAL BENEFITS THE COMMUNITY

LOCAL FIREHOUSE AMONG THIS YEAR'S BENEFICIARIES

READINGTON, NJ --- Continuing its belief in "doing well by doing good," the QuickChek New Jersey Festival of Ballooning in Association with PNC Bank has raised more than $2.1 million for local and regional charities and non-profit groups over the past 20 years, a hallmark of its belief in being an active member in the community.

The annual Festival is the largest summertime hot air balloon and music festival in North America. This year's event takes off July 26-28 at Solberg Airport in Readington, NJ.

One organization with a long history with the Festival is Whitehouse Volunteer Fire Company #1, which has received generous donations from PNC Bank and the Festival in return for managing the Festival parking lots. The fire company, which has been directing the parking in one of the Festival's 30 acre lots since 1993, uses these contributions to offset general operational costs for the department.

"In these challenging economic times, especially over the past few years, the Festival has proven to be a leading fundraiser for many local organizations, through either direct contributions or through their volunteering to help us put on the largest event of its kind in the country," said Festival Executive Producer Howard Freeman. "These volunteers are a large reason for our success. We're very happy to help our community each and every year."

Volunteer groups include volunteer fire departments and ambulance corps, local school groups, as well as the Children's Miracle Network of specialized children's hospitals.

"We at PNC are delighted to once again support the outstanding efforts of Whitehouse Fire Co. No.1 to insure that safety comes first at the QuickChek New Jersey Festival of Ballooning in Association with PNC Bank."

"It truly is a sense of being an active member of the community," said QuickChek CEO Dean Durling, whose company has been the title sponsor for the past 21 years, the longest-running sponsorship of any major festival in the United States.

For additional information please visit www.balloonfestival.com.

|

Back to index...