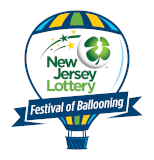 Countdown to Festival Fun

Until the 2020
Quick Chek New Jersey
Festival of Ballooning!
READINGTON, NJ --- The perennial classic rock band America, best-known for their two biggest hits "A Horse with No Name" and "Ventura Highway," will open the 2014 QuickChek New Jersey Festival of Ballooning concert series on July 25.

Known for their lush, melodic folk-rock sound and tight vocal harmonies, America was at the cornerstone of 1970s Top 40 and FM rock radio with their string of hits which also included "I Need You," "Don't Cross The River," "Tin Man," "Lonely People," and "Sister Golden Hair."

Their music still connects with today's audiences: "A Horse with No Name" was prominently featured in the Academy Award nominated movie American Hustle and the Emmy Award winning TV show Breaking Bad.

Presented by PNC in association with Magic 98.3 FM, America brings their timeless sound to the Festival's Main Stage on Friday, July 25 at 8 p.m. following the Festival's first scheduled mass hot air balloon ascension. Lawn seating includes general admission into the Festival and Volkswagen VIP Blue Sky Club packages are also available. Tickets are now on sale at www.balloonfestival.com.

"As the PNC Salutes America five-story tall American flag shaped hot air balloon is a Festival favorite, we think having America open our concert series is a great way to launch this year's concert series," said Festival Executive Producer Howard Freeman.

The 32nd annual QuickChek New Jersey Festival of Ballooning in Association with PNC Bank, July 25-26-27, at Solberg Airport in Readington, NJ, is the largest summertime hot air balloon and music festival in North America. Opening Day on July 25 features the theme of "Balloons, Tunes & Booms": a mass ascension of 100 sport and special shaped hot air balloons from around the world at 6:30 p.m., America in concert at 8:00 p.m., and a fireworks extravaganza at 9:30 p.m.

Upwards of 165,000 people are expected to attend this international event, which has been named one of the Top 100 Events in North America six times.

While posting six certified gold and platinum albums, America's greatest hits collections and live shows truly display the band's full range of talent, from effects-laden rock songs to oddball medleys to soul-bearing ballads.

Founding members Gerry Beckley and Dewey Bunnell, along with former band mate Dan Peek, met in high school in England. Children of American military fathers living in London, they called themselves, nostalgically, America.

"We wanted to set ourselves apart and not be seen as English guys trying to do American music, but instead accentuate that we were an American band," said Peek before his death in 2011.

The band won a Grammy Award in 1972 as Best New Artist and followed with a string of successful albums, including "Holiday," "Hearts" and "Hideaway." Many were produced by George Martin, who produced many of the Beatles' records.

From anonymous horses to fast-moving trains, America's extraordinary four-decade musical legacy of consummately crafted pop/rock songs, trademark lush harmonies and evocative lyrical landscapes will never go out of style.

|

Back to index...