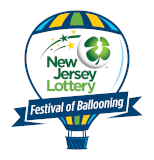 Countdown to Festival Fun

Until the 2020
Quick Chek New Jersey
Festival of Ballooning!
GEORGE BENSON JOINS WORLD-CLASS LINEUP AS
LIBERTY STATE PARK HOSTS FIRST EVER JAZZ FESTIVAL

JERSEY CITY, NJ --- 10 Grammy® Awards. 18 Gold and Platinum records. More than 300 solo albums. One Olympic gold medal. The New York City skyline and the Statue of Liberty. Which will music fans enjoy more?

As the finishing touches are being put on the inaugural Liberty Jazz Festival, even festival producers aren't sure which is more impressive: the star-studded lineup of performers or the setting itself.

Eight-time Grammy® winner George Benson joins Argentine saxophonist Gato Barbieri, singer-composer Patti Austin and former NBA all-star and Olympic medalist Wayman Tisdale to head the list of performers for the two-day Liberty Jazz Festival presented by RBC Dain-Rauscher and Valley National Bank, September 9 and 10 in Liberty State Park's "Green Ring."

"The Green Ring is an unbelievable setting for an outdoor concert with the New York skyline, the Statue of Liberty and Ellis Island as backdrops," said Howard Freeman of Promo 1, which is presenting the Festival with radio station CD101.9. "We're thrilled that the Liberty Jazz Festival is the first jazz event to be held in the most picturesque part of the Park."

From jazz guitar legend to soul-pop vocalist extraordinaire, 8-time Grammy® winner George Benson has cultivated an international fan base as well as tremendous critical acclaim for three things: incomparable versatility, first-class execution in all he does, and for never being predictable.

Benson, Barbieri, Gil Parris and Norman Brown's Summer Tour featuring Alex Bugnon, Paul Taylor, Patti Austin and Norman Brown are scheduled to perform on Saturday, Sept. 9 between 12:00 noon-10:00 p.m. The Rendezvous All-Stars featuring Wayman Tisdale, Kirk Whalum, Jonathan Butler, and Brian Simpson; and Stanley Jordan are scheduled for Sunday, Sept. 10 between 12:00 noon and 8:00 p.m. along with the Guitars & Saxes Tour 2006 featuring Gerald Albright, Richard Elliot, Jeff Golub, and Peter White. Additional performers are expected to be added to this powerful lineup.

"New Jersey has been a hotbed for jazz for decades but hasn't had a major jazz festival to call its own until now," said Dan Alesandro, Senior Managing Director of RBC Dain-Rauscher. "We believe the Liberty Jazz Festival, partly because of the magnificence of Liberty State Park, will become a destination jazz festival for years to come."

"We are thrilled to offer jazz fans the opportunity to enjoy great music, the spectacular Manhattan skyline and one of the most beautiful concert settings in the world," added Gerald Lipkin, President, Chairman and Chief Executive Officer of Valley National Bank.

Festival admission "lawn" seats, in which fans can bring their own blankets and chairs, are available in advance for $49.50 for single-day admission and $84.50 for both days; prices at the gate are $69.50 for single admission and $115.00 for two-days. Reserved premium seating near the stage offering access to a VIP tent with separate food service and restrooms is available in advance for $89.50 for one day and $179.00 for two days; prices at the gate are $125.00 for one day and $225.00 for two days. VIP seating is on a first come basis.

Tickets are available by calling 1-888-556-JAZZ or online at www.nj.com/libertyjazzfestival or at www.cd1019.com.

In addition to the music, there will also be a variety of food vendors, crafts and exhibits at the Festival.

A portion of the proceeds from this event will benefit the Friends of Liberty State Park, an all-volunteer organization whose mission is to protect, beautify and promote the 1,122 acre Park. They will set up an "eco-village" to educate people about Liberty State Park, which is celebrating its 30th anniversary. LSP offers special views, open spaces, and is home to the Grove of Remembrance, New Jersey's official 9/11 Memorial, waterfront Liberty Walk, CRRNJ Terminal, Interpretive (nature) Center, and the Liberty Science Center.

For further information please visit www.nj.com/libertyjazzfestival.

###

Media Contact:
Howard Freeman, Promo 1, 973-882-8240
Russ Mensch, Mensch & Company, Inc., 201-967-1616


|

Back to index...