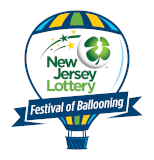 Countdown to Festival Fun

Until the 2020
Quick Chek New Jersey
Festival of Ballooning!
FORMER EAGLE DON FELDER OPENS BALLOON FESTIVAL CONCERT SERIES WITH AN EVENING AT THE HOTEL CALIFORNIA

READINGTON, NJ --- Don Felder, former lead guitarist for The Eagles, one of the most popular and influential rock groups of all time, will open the QuickChek New Jersey Festival of Ballooning's concert series on Friday, July 24.

Presented by PNC, Don Felder – an Evening at the Hotel California, brings the Rock and Roll Hall of Famer and the Eagles hits ("Hotel California," "Victim of Love," "Life in the Fast Lane," "One of These Nights," "Take It Easy") to the Festival's Main Stage at Solberg Airport in Readington, NJ.

The 33rd annual QuickChek New Jersey Festival of Ballooning in Association with PNC Bank, July 24-26-26, is the largest summertime hot air balloon and music festival in North America. Opening Day on July 24 features "Balloons, Tunes & Booms" --- a mass ascension of 100 sport and special shaped hot air balloons from around the world at 6:30 p.m., Felder in concert at 8:00 p.m. and a fireworks extravaganza at 9:30 p.m.

"You don't have to wait for one of these nights to hear Don Felder and all of the great Eagles hits, just till July the 24th!" said Festival Executive Producer Howard Freeman. "We work very hard to present top artists each year and we're proud to have another member of the Rock and Roll Hall of Fame launch this year's concert series."

A key member of The Eagles for 27 years, Felder put his mark on numerous Eagles milestones, co-writing the iconic Grammy-studded smash "Hotel California." He was celebrated for his lyrical, signature guitar work on legendary songs such as "Life in the Fast Lane," "One of These Nights," and "New Kid in Town." The band's record-setting Their Greatest Hits (1971-1975) sold over 29 million copies in the U.S. alone, making it the top-selling album of the 20th century.

Growing up in the Gainesville, Florida music scene, Don Felder would incongruously encounter a number of the greatest talents that would go on to change rock and roll history. In high school he formed a band with a young Stephen Stills; he gave guitar lessons to a teenaged Tom Petty at the local music store; and The Allman Brothers were local pals. Duane Allman taught Felder how to play electric-slide guitar on Allman's mother's floor in Daytona Beach. Florida was also where Felder met Bernie Leadon, a founding member of The Eagles, who would be instrumental in bringing his childhood friend into the band.

Felder became a New York Times bestselling author when his riveting confessional memoir Heaven and Hell: My Life in The Eagles proved a major commercial success upon its publication in 2008.

Tickets for Don Felder are on sale now at www.balloonfestival.com and include Blue Sky Club VIP packages as well as general admission lawn seating.


MEDIA CONTACT:
Russ Mensch
Mensch & Company, Inc.
Public Relations & Event Marketing
phone: 201-797-2448
email:

[email protected]

|

Back to index...