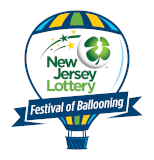 Countdown to Festival Fun

Until the 2020
Quick Chek New Jersey
Festival of Ballooning!
TEDESCHI TRUCKS BAND WHEELS INTO BALLOON FESTIVAL JULY 26
WHEELS OF SOUL TOUR UNLIKE ANY PREVIOUS FESTIVAL CONCERT

READINGTON, N.J. --- 2012 Grammy Award winners Tedeschi Trucks Band ride their Wheels of Soul 2015 Summer Tour into the 33rd annual QuickChek New Jersey Festival of Ballooning in Association with PNC Bank on Sunday, July 26.

The blues-rock band is headed by the husband-and-wife team of Derek Trucks and Susan Tedeschi, who bring their spirit of adventure and powerhouse 11-piece ensemble to Solberg Airport in Readington, along with Grammy nominated soul sensation Sharon Jones and the Dap-Kings, and special guest, acclaimed guitarist Doyle Bramhall II, for a full afternoon of rocking good times.

This 4½ hour concert extravaganza is unlike any other concert in the history of the festival, the largest summertime hot air balloon and music festival in North America. Tickets go on sale Thursday, April 30 at 10:00 a.m.

"This is truly unlike any other musical performance we've offered," said Festival Executive Producer Howard Freeman. "We strive to provide entertainment that appeals to our wide ranging audience, from classic rockers from the '70s, '80s and '90s to rising pop stars of the new millennium. We think attendees are going to be blown away by the Tedeschi Trucks Band and the entire Wheels of Soul lineup."

Not since the days of Joe Cocker's supersized Mad Dogs and Englishmen tour of the early '70s has this much talented rock and soul hit the road together.

Formed in 2010, TTB has toured extensively with top-billed performances at the New Orleans Jazz & Heritage Festival and the Newport Jazz Festival. They have played to packed houses in some of the world's most celebrated venues including the Red Rocks Amphitheatre, the Beacon Theatre, the Hollywood Bowl and Royal Albert Hall.

Their debut album, Revelator, won the 2012 Grammy Award for Best Blues album.

A longtime member of The Allman Brothers Band, Derek Trucks has been ranked No. 16 in Rolling Stone magazine's list of the Top 100 Guitarists of All Time. Singer-guitarist Susan Tedeschi has enjoyed a prolific solo career garnering six Grammy nominations for her powerful R&B songs and gentle ballads.

Sharon Jones and the Dap-Kings have been hailed as one of the leading forces in the revival of classic soul and funk. The band has traveled the world for more than a decade, blowing minds with their electrifying live performances. Their recently released sixth album, Give the People What They Want, received a Grammy nomination for Best R&B album.

Doyle Bramhall II is well-known for his extraordinary guitar work as well as being a distinctive vocalist, composer and producer. He began playing with the Fabulous Thunderbirds when he was just 18 and was invited by Eric Clapton to join Clapton's group full-time. He then collaborated with artists such as Elton John, Sheryl Crow and Tedeschi Trucks Band before joining the Wheels of Soul Tour.

Don Felder, a former lead guitarist with the Eagles, launches the festival's concert series on Friday, July 24. Classic American rock band Kansas performs Saturday night, July 25.

For further information about the festival, July 24-26, including ticket information Blue Sky Club VIP packages, please visit www.balloonfestival.com.

###

MEDIA CONTACT:
Russ Mensch
Mensch & Company, Inc.
Public Relations & Event Marketing
201-797-2448
[email protected]

|

Back to index...