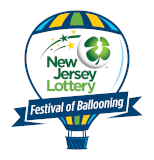 Countdown to Festival Fun

Until the 2020
Quick Chek New Jersey
Festival of Ballooning!
DAVID SANBORN TO HEADLINE SUNDAY, SEPTEMBER 10

JERSEY CITY, NJ --- It's only right that veteran alto sax master David Sanborn join the world class lineup of 16 jazz performers at the inaugural Liberty Jazz Festival September 9-10 in Liberty State Park. During his 30-year career, Sanborn has played with everyone from Miles Davis to The Rolling Stones to Bruce Springsteen.

Festival producers have announced that Sanborn, a six-time Grammy award winner who has played a crucial role in establishing the sound of contemporary jazz and instrumental pop, will headline the Liberty Jazz Festival on Sunday, Sept. 10. He will join the already impressive lineup that includes eight-time Grammy winner George Benson, Gato Barbieri, Patti Austin (Saturday) and former NBA all-star Wayman Tisdale (Sunday) during the two-day jazz festival, which is produced by The Star-Ledger and CD101.9 in association with RBC Dain Rauscher and Valley National Bank.

"David Sanborn has been one of the most influential saxophone players in the past 20 years," said event producer Howard Freeman of Promo 1. "Whether it's pop or jazz, he is a one-of-a-kind talent and we are thrilled to have him join our incredible roster of performers."

Sanborn has consistently embodied the dual ideals of virtuosity and versatility throughout his career. He has released 22 solo albums and has won six Grammies ranging from Best R&B Instrumental Performance ("All I Need Is You", "Chicago Song") to Best Jazz Fusion Performance ("Straight to the Heart", "Double Vision") to Best Pop Instrumental ("Close Up") to Best Contemporary Jazz Performance Instrumental ("Inside") while also performing with a virtual Who's Who in the music industry: backing James Brown while starting out to appearing on albums with the likes of David Bowie, Eric Clapton, The Eagles, Lenny Kravitz, and Elton John.

"Ultimately, it's not an intellectual exercise," said Sanborn of his musical philosophy. "It's kind of like arranging the furniture in a room; you try to set things up so that there's a certain ambience. You paint the walls a certain color and you choose a certain kind of a rug, with the intention of creating this little world that you want to be in, and hopefully other people will want to inhabit that world as well. And if you do it right, you forget about the components and the process, and it becomes about the experience."

The first-ever Liberty Jazz Festival is sure to be an experience for concert goers. First, there's the breathtaking setting of Liberty State Park with the Manhattan skyline, the Statue of Liberty, and Ellis Island as backdrops. Then there's the equally impressive list of performers.

Eight-time Grammy winner George Benson, Gato Barbieri, Gil Parris and Norman Brown's Summer Tour featuring Alex Bugnon, Paul Taylor and Patti Austin are scheduled to perform on Saturday, Sept. 9 between 12:00 noon-10:00 p.m.

Sanborn, The Rendezvous All-Stars featuring Wayman Tisdale, Kirk Whalum, Jonathan Butler, and Brian Simpson; and Stanley Jordan are scheduled for Sunday, Sept. 10 between 12:00 noon and 8:00 p.m. along with the Guitars & Saxes Tour 2006 featuring Gerald Albright, Richard Elliot, Jeff Golub and Peter White.

Festival admission "lawn" seats, in which fans can bring their own blankets and chairs, are available in advance for $54.50 for single-day admission and $94.50 for both days; prices at the gate are $69.50 for single admission and $115.00 for two-days. Reserved premium seating near the stage offering access to a VIP tent with separate food service and restrooms is available in advance for $94.50 for one day and $179.00 for two days; prices at the gate are $125.00 for one day and $225.00 for two days. VIP seating is on a first come basis. Children age 6 and under are free. In addition to the music, there will also be a variety of food vendors, crafts and exhibits at the Festival.

Tickets are available by calling 1-888-556-JAZZ or online at www.nj.com/libertyjazzfestival or at www.cd1019.com.

A portion of the proceeds from this event will benefit the Friends of Liberty State Park, an all-volunteer organization whose mission is to protect, beautify and promote the 1,122 acre Park, which is celebrating its 30th anniversary.

The Liberty Jazz Festival is produced by Freeman's Promo 1 and CD101.9 in association with RBC Dain Rauscher and Valley National Bank.

###

Contact:
Howard Freeman, Promo 1, 973-882-8240
Russ Mensch, Mensch & Company, Inc., 201-967-1616


|

Back to index...