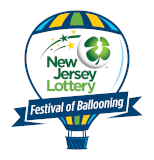 Countdown to Festival Fun

Until the 2020
Quick Chek New Jersey
Festival of Ballooning!
PAVILION OFFERS ENTERTAINMENT FOR ALL AGES

READINGTON, NJ --- The energy will certainly be high as JCP&L will sponsor the Family Fun Center at the upcoming 33rd annual QuickChek New Jersey Festival of Ballooning in Association with PNC Bank, July 24-25-26, 2015 at Solberg Airport in Readington, NJ.

The three-day event, the largest summertime hot air balloon and music festival in North America, features twice a day mass ascensions of 100 sport and special shaped hot air balloons from around the world; a live concert series; fireworks; a nighttime hot air balloon glow; a 5K race; children's amusement rides and hundreds of crafters and vendors.

The JCP&L Family Fun Center is a must-attend destination at the Festival in between the balloon ascensions. A highlight of the JCP&L Family Fun Center is Jennifer "The Cannon Lady" Smith, one of just three female human cannonballs in the world. She will perform her death-defying aerial acts throughout the weekend, climbing down the barrel of the 36-inch wide, 27-foot-long cannon to be shot through the air at a height of 60 feet, safely landing seconds later into a 19-foot-by-52-foot net some 125 feet away, flying higher and further than her counterparts.

The pavilion also offers child-friendly stage performances by The Eternal Frontier featuring steampunk-costumed performers Professor Adam Smasher and Baron von Zipple; Slim Harrison's Sunnyland Music; and Joe Murray's "Airborne Jugglers – Juggling with a Comedy Twist."

"JCP&L's sponsorship of the many great activities in the Family Fun Center is a big reason why our average family stay at the Festival is 7½ hours," said Festival Executive Producer Howard Freeman. "They are a large part of why there is so much to do here and why we are the premier family entertainment event in the Northeast."

Festival-goers can also enter a sweepstakes at www.balloonfestival.com to win four VIP tickets to see classic American rock band Kansas in concert on July 25 courtesy of FirstEnergy Corp., parent company of Morristown-based JCP&L.

JCP&L "Energy Saving Tips of the Month" can also be found on the Festival's website, Facebook and Twitter platforms.

"As a company serving more than one million customers across New Jersey, we are happy to return to the QuickChek New Jersey Festival of Ballooning as sponsor of the Family Fun Center," said JCP&L President Jim Fakult. "We welcome the opportunity to be part of one of the most well-known and best attended family events in the state and look forward to the great entertainment and variety the Festival offers."

Tickets are on sale at all 140 QuickChek store locations in New Jersey, the Hudson Valley and Long Island and online at www.balloonfestival.com.

JCP&L is a subsidiary of FirstEnergy Corp. (NYSE: FE). JCP&L serves 1.1 million New Jersey customers in the counties of Burlington, Essex, Hunterdon, Mercer, Middlesex, Monmouth, Morris, Ocean, Passaic, Somerset, Sussex, Union and Warren. Follow JCP&L on Twitter @JCP_L, on Facebook at www.facebook.com/JCPandL or online at www.jcp-l.com.

###


MEDIA CONTACT:
Russ Mensch
Mensch & Company, Inc.
Public Relations & Event Marketing
201-797-2448
[email protected]


|

Back to index...