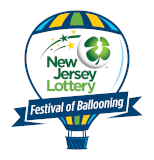 Countdown to Festival Fun

Until the 2020
Quick Chek New Jersey
Festival of Ballooning!
FATHER'S ROLE AS 9/11 FIRST RESPONDER INSPIRES

8 YEAR OLD'S WINNING ESSAY ABOUT THE AMERICAN FLAG

3RD GRADER WINS RIDE IN 75 FOOT TALL HOT AIR BALLOON; ESSAY IS BEST IN THE STATE

HAZLET, NJ --- To 8 year old Michael Miano, the American flag is very special as it reminds him of the brave actions taken by his father Paul, an FDNY EMS, and other first responders, who were pressed into action during the attacks of 9/11.

The third grade student from Raritan Valley Elementary School in Hazlet, NJ, received a visit at school from a 75-foot-tall hot air balloon in front of his family and 280 schoolmates on Tuesday, June 21 as the Grand Prize winner of the 13th annual PNC Bank American Patriot Essay Contest, a statewide competition sponsored by the QuickChek New Jersey Festival of Ballooning in Association with PNC Bank in which school children wrote about "What the American Flag Means to Me."

Michael's moving essay about his father helping others during 9/11 ands how the American flag makes him feel brave, too, has been selected as the Grand Prize winner among the thousands of essays received by a panel of judges comprised of PNC Bank and Balloon Festival staff and educators.

The visit to school by the balloon was provided by the QuickChek New Jersey Festival of Ballooning and PNC Bank.

The contest was held as part of PNC's community outreach efforts through its association with the QuickChek New Jersey Festival of Ballooning. Michael also received VIP tickets to next month's 34th annual QuickChek New Jersey Festival of Ballooning in Association with PNC Bank in Readington, NJ, July 29-30-31, 2016 where he will go up, up and away on a hot air balloon amid 100 other hot air balloons from around the world.

His principal, teacher, and 23 immediate classmates were also given complimentary admission tickets to the Festival.

"Michael's essay is a great tribute to his father and all first responders," said Festival Executive Producer Howard Freeman. "It was extremely heartfelt to see the very personal meaning the flag has to him. It best captured the spirit of both the contest and American flag. QuickChek, PNC and the festival are proud to present him with this award."

Second place went to Elizabeth Wong, a seventh grade student at Hillsborough Middle School in Hillsborough; and third place went to Miles Bonner, a second grade student at Van Derveer Elementary School in Somerville. They will each receive tickets to the Festival.

For additional information visit www.balloonfestival.com.

###

MEDIA CONTACT:

Russ Mensch

Mensch & Company, Inc.

Public Relations & Event Marketing

phone: 201-797-2448

|

Back to index...