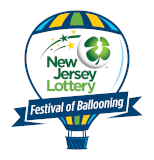 Countdown to Festival Fun

Until the 2020
Quick Chek New Jersey
Festival of Ballooning!
POP & INTERNET SENSATION JAKE MILLER JOINS

QUICKCHEK NEW JERSEY FESTIVAL OF BALLOONING CONCERT LINEUP

READINGTON, NJ --- Pop sensation Jake Miller's rise has been fueled by an incredible online following and now fans will have the opportunity to see him perform in person as Miller will headline at the 35th annual QuickChek New Jersey Festival of Ballooning in Association with PNC Bank on Saturday, July 29, 2017.

Miller, who has amassed more than 90 million hits on his music videos, will perform at 1:00 p.m. as the largest summertime hot air balloon and music festival in North America launches its 35th anniversary celebration. He follows in a line of rising stars that have played the Festival including the Jonas Brothers, Demi Lovato and Sabrina Carpenter.

Tickets for the concert at Solberg Airport in Readington, NJ go on sale this Friday, March 10 at 10:00 a.m. at www.balloonfestival.com.

The 23-year-old Miami-born and Los Angeles-based recording artist enjoys an impassioned, faithful audience dubbed the "Millertary." He has more than one million Instagram followers, 662,000 Twitter followers, and 600,000 YouTube subscribers.

His breakout hit, "First Flight Home," exceeded digital sales of 100,000 while "Dazed and Confused (feat. Travie McCoy) has racked up more than 19 million Spotify streams and counting. Along the way he has been featured by MTV, Just Jared and Entertainment Weekly, which spotlighted him in their "Breaking Big: 9 New Artists to Hear Now" feature.

Miller has also performed alongside some of today's most established recording artists including Mac Miller, Ariana Grande, Flo Rida, Jason Derulo and Pharrell.

His 2015 EP, Rumors, shot to #1 on iTunes Overall Top Albums Chart and saw him crisscross the globe on a large headlining tour. Miller embraced his funky side on his 2016 EP, Overnight, whose accompanying music video for the lead single of the same name features Olympic Gold Medalist Simone Biles and has racked up an impressive 1.2 million views since its October 16 release.

He also recently signed with one of the world's most prestigious modeling agencies, Wilhelmina Models, and toured with multi-award winning girl group Fifth Harmony last summer.

"We may break the Internet with Jake Miller joining our live concert series," said Festival Executive Producer Howard Freeman. "He's a rising star who is the perfect fit as we look to feature artists who meet the wide tastes in music among our attendees, especially our younger Festival-goers who watch and listen online."

###

Jake Miller

35th annual QuickChek New Jersey Festival of Ballooning in Association with PNC Bank

Solberg Airport, 39 Thor Solberg Road, Readington, NJ

Saturday, July 29, 2017, 1:00 p.m.

$20-$85

###

MEDIA CONTACT:

Russ Mensch

Mensch & Company, Inc.

Public Relations & Event Marketing

phone: 201-797-2448

|

Back to index...