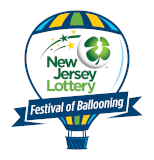 Countdown to Festival Fun

Until the 2020
Quick Chek New Jersey
Festival of Ballooning!
BALLOON FESTIVAL ANNOUNCES BIGGEST CONCERT LINEUP EVER

The gigantic and colorful hot air balloons may be the real stars, but one of the first questions people ask each year is who the concert headliners will be when the QuickChek New Jersey Festival of Ballooning takes off this summer.

Four-time Grammy Award winner Pat Benatar heads the list of performers who will take the new Progressive Main Stage during the three-day Festival, July 28-29-30, 2017 at Solberg Airport in Readington, NJ.

"We're thrilled that this year's concert series will be on the new Progressive Main Stage and will be the biggest in the Festival's history as we celebrate our 35th anniversary," said Festival Executive Producer Howard Freeman. "Attendees can look forward to five concerts this year: Friday afternoon and Friday night, Saturday afternoon and Saturday night, and Sunday afternoon. It's going to be a very special celebration."

"We're always looking for new ways to connect with consumers and show them what Progressive is all about at events across the nation, which is why after two years as an exhibitor at the QuickChek New Jersey Festival of Ballooning, we're excited to increase our commitment and visibility by sponsoring the main concert stage," said Ariel Menkin, Progressive Insurance RV Product Manager. "In working closely with our partners at the festival and Match Marketing Group, we plan to bring a fresh, interactive experience that will be fun and engaging for visitors of all ages."

In addition to the concert lineup, Festival attendees will be able to check out Progressive's Adventure Videos experience in which they can be chased by a bear, paddle down a river or ride an ATV through the forest. All guests of the Progressive RV will also have an opportunity to win an outdoor-themed prize at Flo's Jackpot.

The 35th annual QuickChek New Jersey Festival of Ballooning in Association with PNC Bank is the largest summertime hot air balloon and music festival in North America. The three-day Festival features twice a day mass ascensions of 100 hot air balloons from around the world, a live concert series, fireworks, a nighttime hot air balloon glow, children's amusement rides and family entertainment and attractions.

###

MEDIA CONTACT:

Russ Mensch

Mensch & Company, Inc.

Public Relations & Event Marketing

phone: 201-797-2448

|

Back to index...