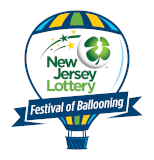 Countdown to Festival Fun

Until the 2020
Quick Chek New Jersey
Festival of Ballooning!
WORLD'S FIRST PARAPLEGIC BALLOON PILOT STILL FLYING HIGH

AT QUICKCHEK NEW JERSEY FESTIVAL OF BALLOONING

READINGTON, NJ — Being in a wheelchair does not ground Michael Glen.

The Arizona resident is the world's first paraplegic hot air balloon pilot. Paralyzed from the waist down after a car accident in 1996, the 42-year-old has been taking to the skies to share his love of flying.

"I don't let anything hold me back in my life; there's no reason to," said Glen, who is known as the "Rolling Pilot." "Just because you're disabled in any shape or form, don't let anything hold you back."

"The only thing I do differently than another pilot is that I fly sitting down," explained Glen, whose day job is managing an accounting department for a travel agency. "Once we're all up in the sky, we're all equal in the balloons."

Glen will be one of 100 pilots flying at this year's 35th annual Quick Chek New Jersey Festival of Ballooning in Association with PNC Bank, July 28-29-30 at Solberg Airport in Readington, NJ. With 100 sport and special shaped balloons, five concerts headed by rock legend Pat Benatar and upwards of 165,000 people expected, it is the largest summertime hot air balloon and music festival in North America.

He earned his pilot's license to achieve his goal of becoming a licensed pilot — not, as he says, to become the only paraplegic hot air balloon pilot.

"I guess you could say I was born to fly," said Glen, who previously flew at the Festival in 2010. "My dad, Bill, started ballooning in 1973, and I had my first balloon ride when I was an infant. As a child, my parents let me play with the controls and instruments, and as a teenager I got my student's pilot license."

After the accident, his supportive parents made sure the former high school athlete stayed involved in activities and his interest in ballooning was renewed. He was first denied a license because of his disability, but many pilots who knew his father advocated for him. To prove he was capable, he flew double the amount of time required to obtain his private license in 2006 and commercial license in 2010.

His balloon set up is the same as any other pilot's but instead of a conventional basket attached underneath, he has an open, two-seat bench similar to that of a ski-lift, with a solid foot rest and a lap belt to strap him and a passenger in.

The flying experience is no different than being in a regular balloon. In fact, his expertise as a hot air balloon pilot has landed him a prestigious role at this year's Festival: Michael will be pilot in command of one of this year's special shaped balloons as he will be flying one of the three Little Bee special shaped balloons. Joey and Lilly are a pair of adorable 11-story tall bumblebees that hold hands and kiss in mid-flight. The third bee is their baby, Joelly, which is eight stories tall.

"Michael is an excellent pilot and an even greater inspiration ever since I first met him on the launch field at our festival in 2010," said Festival Executive Producer Howard Freeman.

"There is no better feeling that going to fly," said Glen. "I always say it's an awesome way to experience the morning, to go out and enjoy a sunrise and get out and get this experience."

More than 1,000 people are expected to take a ride in a balloon at this year's Festival. To learn how you can take your own hot air balloon ride during the tranquil early morning mass ascensions or spectacular sunset ascensions, visit www.balloonfestival.com.

###

MEDIA CONTACT:

Russ Mensch

Mensch & Company, Inc.

Public Relations & Event Marketing

phone: 201-797-2448

|

Back to index...