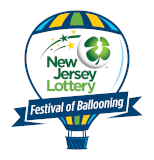 Countdown to Festival Fun

Until the 2020
Quick Chek New Jersey
Festival of Ballooning!
ROCK & ROLL HALL OF FAMERS TO ROCK BALLOON FESTIVAL JULY 29

READINGTON, NJ --- Creedence Clearwater Revival founding members and Rock & Roll Hall of Famers Stu Cook and Doug "Cosmo" Clifford have been on quite a ride.

Not long after their induction into the rock Hall of Fame, they launched their Creedence Clearwater Revisited project and have now spent more than 20 years entertaining old and new generations of fans with their classic songs.

Creedence Clearwater Revisited in association with WCBSFM 101.1 will close out this year's QuickChek New Jersey Festival of Ballooning in Association with PNC Bank concert series on Sunday, July 29, on the Progressive Insurance Main Stage at Solberg Airport in Readington, NJ. The three day festival is the largest summertime hot air balloon and music festival in North America.

The legendary rhythm section led by Cook's bass and Clifford's drums helped produce classic hits including "Proud Mary," "Bad Moon Rising," "Travelin' Band," "Looking Out My Back Door," "Who'll Stop the Rain," "Down on the Corner," and "Up Around the Bend."

Cook and Clifford didn't intend for this happen, but their band not only took on a life of its own performing the hit songs of a generation, but it outlasted the group it originally paid tribute to, producing world tours and a platinum-selling album.

During their short heyday from 1967-1972, Creedence Clearwater Revival cut a bunch of three-minute hit singles which have easily stood the test of time and become true classics. The group combined elements of rock-and-roll, rhythm and blues, blues, country, gospel, and various bayou styles – despite the fact that they hailed from the San Francisco Bay area and had never even seen the Mississippi bayou. The original lineup was Cook (bass), Clifford (drums), John Fogerty (vocals, guitar) and his brother Tom Fogerty (rhythm guitar).

For two years, 1969 and 1970, Creedence was the most popular rock band in America. During that time the group released five of its seven albums and seven hit singles and performed at Woodstock.

In 1995 Clifford and Cook looked to once again perform live.

"In the beginning, Cosmo and I decided that if we could find the musicians that could capture the sound and re-create what the music was about, we'd do it," said Cook.

As fans around the world can attest, they did. Lead guitarist Kurt Griffey brings crowds to their feet and the front of the stage with his solos. The purity, power and range of lead vocal and rhythm guitarist Dan McGuinness hits right to the heart. Multi-instrumentalist Steve Gunner rounds out the group, providing live the sounds and overdubs that were on their early recordings.

"Creedence was one of the greatest American rock-and-roll bands of all time," said Festival Executive Producer Howard Freeman. "Their music is timeless. Whether you're young or old, whether you listen to them on the radio or know their music from countless TV shows and movie soundtracks, you'll love seeing Stu, Cosmo and Creedence Clearwater Revisited live."

Tickets, which include Blue Sky Club VIP packages, go on sale Thursday, March 8 at 10:00 a.m. at www.balloonfestival.com.

###

MEDIA CONTACT:

Russ Mensch

Mensch & Company, Inc.

Public Relations & Event Marketing

phone: 201-797-2448

|

Back to index...