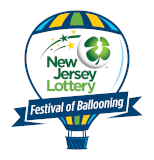 Countdown to Festival Fun

Until the 2020
Quick Chek New Jersey
Festival of Ballooning!
Over a six-year period nobody had more Top 10 hits, moved more records, or sold more concert tickets.

Chuck Negron, one of rock-n-roll's most influential voices, will open this year's concert series on Friday night, July 27th at 8:00 p.m. on the Bud Light Main Stage.

"We pride ourselves on presenting legendary musical performers and we're thrilled that Chuck Negron and the music of Three Dog Night kick-off this year's lineup," said Festival Executive Producer Howard Freeman. "Chuck has lived an amazing life and it truly is 'Joy to the World' that he'll be joining us for the Festival's Silver Anniversary."

While Chuck Negron was with Three Dog Night they had a phenomenal 18 consecutive Top 20 hits, 21 Top 40 hits, 8 Top 10 hits and 4 Number 1 hits. "Joy to the World," "One," "Easy to be Hard" and "Mama Told Me (Not to Come)" were among the reasons the band sold 50 miliion records by 1975, a figure that has climbed to 90 million records sold to date.

How big were they? They were the pioneers of stadium extravaganzas. Rod Stewart and Aerosmith opened for them.

Three Dog Night, whose roots were in R&B, rock-n-roll and urban doo wop, offered music which was totally new and unique at the time.

The world was introduced to Chuck Negron and Three Dog Night in 1969 when the group exploded onto the music scene with their breakthrough hit and first million seller, "One." Negron's soaring, soulful, four-octive range and unique vocal styling became a part of the American landscape. His gut-wrenching performance on "Easy to be Hard" is now a pop classic; as is his beautiful and smooth vocal on "Old Fashioned Love Song." Chuck's unmistakable voice exclaiming "Jeremiah was a bullfrog!" on the multi-Grammy nominated and 1971 Record of the Year "Joy to the World" is a part of Americana, securing a place for Chuck Negron as one of the great singers in rock and pop.

Today Negron performs upwards of 70 shows a year, giving audiences the opportunity to hear his impressive volume of hits plus an exciting repertoire of new songs from his solo CDs.

"I've been singing, performing and recording for over 40 years," said Negron. "Music has brought me joy, inner peace and comfort that I thrive on. I feel very blessed to be in the game again."

To purchase reserved concert seats for the Chuck Negron concert, click here.

|

Back to index...