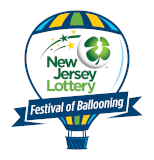 Countdown to Festival Fun

Until the 2020
Quick Chek New Jersey
Festival of Ballooning!
SPONSORS ADD VALUE TO ATTENDEES' FESTIVAL EXPERIENCES

READINGTON, NJ --- Looking to further the experience attendees and marketers both enjoy, the QuickChek New Jersey Festival of Ballooning has announced the hiring of Tom Bergstrand as Vice President of Corporate Partnerships.

Bergstrand joins Randy Lauwasser, the Festival Group's Director of Corporate Development, in heading the corporate marketing, sponsorship and partnership efforts for the balloon festival and for the annual Rock, Ribs & Ridges music and food festival.

The QuickChek New Jersey Festival of Ballooning in Association with PNC Bank is the largest summertime hot air balloon and music festival in North America. Featuring 100 sport and special shaped hot air balloons from around the world and a hugely popular live concert series, the USA Today Network named the Festival the premiere family entertainment attraction in New Jersey.

The annual event is a desired destination among marketers seeking to reach the Festival's highly coveted demographics and 165,000 attendees in having their messages rise above others in the highly saturated New York City-Philadelphia markets.

Bergstrand is a partnership sales expert who has successfully helped companies connect with their target audience utilizing sponsorships, television, digital, print and out-of-home.

The Denville, NJ native started his career at Van Wagner Sports Group, where we worked with the NBA, Major League Baseball, the NCAA, and professional rodeo. He was then recruited by Winnercomm Sports to help launch their New York office. At Winnercomm, Tom sold the biggest title sponsorship in the professional bowling association (PBA) tour's history to Lumber Liquidators; the title sponsorship of the Pro-Rodeo Championship Series to Pace Picante; as well as the title sponsorship of the World Cup of Softball to General Tire.

His unique ability and experience has helped deliver successful campaigns for blue chip companies including General Motors, Progressive Insurance, the U.S. Army, Salesforce, and SoFi. Whether a brand has a multi-million dollar marketing budget or far less, Tom is able to make any campaign come to life. He holds a B.S. in Marketing Communications from Mercy College.

Randy Lauwasser is in his second year with the Festival. He joined the Festival Group from the sports and entertainment industry, where he enjoyed a successful 12-year career working on domestic and global events, as well as in the media business creating integrated marketing sponsorship programs for blue chip corporations.

Prior to the Festival, Randy was Vice President of Corporate Sales and Sponsorship at StarGames, a sports and event marketing firm, where he worked with Grand Slam champions on global tennis events in New York, Hong Kong and London. He holds a bachelor's degree in business administration with a concentration in marketing from the University of Wisconsin.

The 36th annual QuickChek New Jersey Festival of Ballooning in Association with PNC Bank launches July 27-28-29, 2018 from Solberg Airport in Readington, NJ. In addition to twice a day mass ascensions of hot air balloons and daily headlining concerts, festival-goers can sample products and experience interactive attractions and exhibits from leading consumer brands such as Progressive Insurance, the New Jersey Lottery, Hackensack Meridian Health, Alex and Ani, Geico, Kitchen Magic, The Lasik Vision Institute, Mattress Firm, Maui Jim, National Pools & Spas, and T- Mobile.

The 9th annual Rock, Ribs & Ridges festival features two days of country, classic and Southern rock headed by country superstar Travis Tritt. In addition to listening to nine bands performing, attendees can enjoy mouthwatering barbecue served up by top pitmasters from around the country. Presented by Franklin Sussex Automall, Rock, Ribs & Ridges heats up the summer outdoor concert season June 23-24, 2018 at the Sussex County Fairgrounds in Augusta, NJ.

To learn more, call Tom Bergstrand or Randy Lauwasser at 973-882-5464 or visit www.balloonfestival.com or www.rockribsandridges.com.

|

Back to index...