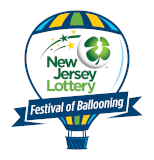 Countdown to Festival Fun

Until the 2020
Quick Chek New Jersey
Festival of Ballooning!
OWNER OF THE RYLAND INN TO CATER VIP & HOSPITALITY EVENTS

Hospitality and VIP experiences at the QuickChek New Jersey Festival of Ballooning in Association with PNC Bank will be on the rise this year.

The 36th annual Festival has announced that Crave Events Group, the full-service catering and events division of Landmark Hospitality which owns several fine dining and catering venues including The Ryland Inn in Whitehouse Station, The Liberty House in Jersey City, and the Stone House at Stirling Ridge in Warren, will be its new caterer.

Crave Events Group has a long standing history of providing exemplary service, genuine hospitality and the best locally sourced cuisine. Other Landmark properties include Hotel Du Village and The Logan Inn, both in New Hope, PA, and the Boat House at Mercer Lakes in West Windsor, NJ.

"It's a natural fit for us to help heighten the experience that the Festival's attendees enjoy and have come to expect," said Crave Events Group Managing Partner John Williams. "We'll be providing the freshest seasonal foods and a memorable dining experience, whether you're having a sunrise breakfast or lunch in the Blue Sky Club, dining during concerts or entertaining corporate clients in one of our Hospitality Tents."

"We offer far more than spectacular balloons, great concerts and attractions," said Festival Executive Producer Howard Freeman. "In addition to offering restaurant-quality fast casual food and the usual festival fare, we're thrilled to team with Crave Events to provide new fine dining options and unique settings such as our new concert chalets that will enhance your visit and your overall experience with us this year."

The Internationally acclaimed event, July 27-28-29, 2018 at Solberg Airport in Readington, NJ, is the largest summertime hot air balloon and music festival in North America. Featuring twice a day mass ascensions of 100 sport and special shaped hot air balloons from around the world and a live headlining concert series, the Festival offers several top-flight VIP, premium, and corporate hospitality opportunities.

New this year is Hospitality Chalets, which are ideal for entertaining friends and clients. Similar to stadium suite boxes, the Festival's Chalets provide great covered seats for concerts under 10-foot-by-10-foot shaded tents facing the Progressive Stage. The Chalets can each accommodate up to 15 people with indoor and outdoor seating and offer a host of VIP amenities including a variety of catered food and beverage options including wine, access to private air conditioned restrooms, and free VIP parking.

Early risers attending the Festival's morning mass hot air balloon ascension on Saturday, July 28 or Sunday, July 29 can enjoy the peace and tranquility of the morning launches and start their day in style by savoring a "VIP Sunrise Balloon Breakfast."

The menu is scheduled to include a lavish display of freshly baked miniature muffins, croissants, scones and pastries; freshly made omelets prepared by a chef on-site; breakfast specialties including challah French toast; and a "sparkling breakfast balloonie" served in the VIP breakfast tent which offers spectacular views sitting along the flight line as 100 balloons take to the sky. Click

HERE

to learn more about the VIP Sunrise Balloon Breakfast!

The Festival's exclusive Corporate Hospitality Village serviced exclusively by Crave Events Group is a sought-after investment and the perfect place to host a summer company outing. Take your guests out of the crowd, give them VIP parking, a front row seat to all of the hot air balloon activity while enjoying a specially catered meal in a private setting, along with reserved seats to the Festival's highly popular concert series. Click

HERE

to learn more about our Corporate Hospitality opportunities!

To learn more about the QuickChek New Jersey Festival of Ballooning, its VIP hospitality packages or to purchase tickets, visit www.balloonfestival.com.

|

Back to index...