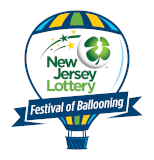 Countdown to Festival Fun

Until the 2020
Quick Chek New Jersey
Festival of Ballooning!
LAS VEGAS, NV --- A fully-functional 4,425-square-foot convenience store – erected in just seven days to service 164,500 patrons at the New Jersey Festival of Ballooning - has garnered QuickChek national recognition.

The Whitehouse Station, NJ-based fresh convenience market chain is one of eight retailers to be highlighted as part of the 2018 NACS Ideas 2 Go program at the National Association of Convenience Stores national convention in Las Vegas on October 9, 2018.

"This year's program looks at how retailers from around the United States and around the world are competing against the Internet, offering new levels of shopping experiences that can't be replicated online," said NACS President & CEO Henry Armour.

Ideas 2 Go showcases emerging concepts that redefine convenience. The Ideas 2 Go video program provides a fast-paced video tour of some of the most interesting, creative and potentially profitable ideas in the convenience and fuel retailing industry (video: click

HERE

).

NACS cited how QuickChek's air conditioned store at the festival exemplifies how the family-owned chain creates a culture to serve the community and grow its business.

"The Festival is a showcase event for us," said QuickChek CEO Dean Durling. "It allows us to deliver our message of providing restaurant-quality fresh food at a great value, of having the best cup of coffee in the market, and demonstrate our commitment in caring for our customers and our communities."

From fresh-brewed morning coffee that has been voted the best in America to breakfast sandwiches to delicious custom made-to-order QuickChek subs prepared with the freshest ingredients, festival attendees enjoy their food and beverages exactly as they like them, served up with the same high energy and friendly service you find at any of the company's local stores.

QuickChek's title sponsorship of the largest summertime hot air balloon and music festival in North America began in 1993 and is the longest-running title sponsorship of any festival in the United States.

"It's grown to be much more than a great branding opportunity for the company," said Festival Executive Producer Howard Freeman. "Their 4,425-square-foot air conditioned store is a focal point for QuickChek to showcase its latest innovations in foodservice, beverages and technology while underscoring its commitment to customer service and the communities it serves."

"We work with many leading consumer brands on how to create and implement their experiential marketing but QuickChek rises above the crowd in creating new ways to reach their target audience," said Freeman. "This is a tremendous feat, not just to construct a replica store in less than a week, but to create the same great shopping experience their customers enjoy in-store, from foodservice through the outstanding customer service for which they are known."

The 2018 QuickChek New Jersey Festival of Ballooning in Association with PNC Bank attracted 164,500 attendees and has an economic impact of $52.4 million on New Jersey's travel and tourism and local economies.

QuickChek is one of eight retailers featured in the 2018 NACS Ideas 2 Go program. The others are The Hub Convenience Stores Inc. (Dickinson, ND); The Maxol Group/Aramark (Ballycoolin, Ireland); Loop Neighborhood Market/AU Energy (Daly City, CA); Farm 2 Counter (Springfield, MO); Dash In/The Wills Group (Midlothian, VA); TimberFalls (Manitoba, Canada); and Fresh the Good Food Market (Dublin, Ireland).

###

MEDIA CONTACT:

Russ Mensch

Mensch & Company, Inc.

Public Relations & Event Marketing

phone: 201-797-2448

|

Back to index...