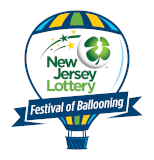 Countdown to Festival Fun

Until the 2020
Quick Chek New Jersey
Festival of Ballooning!
New Jersey Skylands Insurance Companies of Basking Ridge, NJ, a leading provider of automobile and home protection noted for their philosophy of ownership, integrity, commitment and the pursuit of excellence, will sponsor the Free Express Shuttle Bus Service that takes Festival attendees to and from the parking lots at Raritan Valley Community College and the Festival at Solberg Airport.

For the past nine years the Festial has provided attendees with the option of parking at Solberg Airport for a nominal charge of $5 or parking at RVCC and taking a free shuttle bus to the Festival grounds.

"We're very happy that New Jersey Skylands Insurance is joining the Festival family and that they'll be sponsoring this courtesy free of charge to our consumers," said Howard Freeman, the Festival's Executive Producer. "Raritan Valley is an important component in our traffic and parking plan. It provides us with more capacity, weather-proof paved parking, and an overall better flow of traffic. We'd also like to thank Jeanne Giordano at the college for her many years for cooperation and support."

Raritan Valley Community College is conveniently located near Route 78 and Route 22, two of the major highways that feed into the Festival.

The New Jersey Skylands Free Express Shuttle Bus begins at 12:00 noon on Saturday, July 28 and Sunday, July 29. The thirty-eight buses are provided by the Barker Bus Company of Somerville.

"We're thrilled to be part of an event that touches so many people in New Jersey and so many of our policyholders," said John Tiene, Vice President of Corporate Relations for New Jersey Skylands Insurance Companies, the first auto insurance company in the country to offer policyholders free identity theft restoration assistance. "We're looking forward to seeing our customers at the Festival and introducing ourselves to new clients."

Sponsoring the shuttle buses is a natural tie-in for a company committed to protecting and serving the people of New Jersey on the road.

"Our balloon festival offers companies distinctive promotional opportunities," added Freeman. "Whether it's for targeted sales promotions, unique hospitality and entertainment options for clients and their families, or for increasing brand awareness, our sponsorships provide exceptional partnerships for companies and organizations to achieve their marketing goals."

For parties interested in sponsorship opportunities, please contact Tim Gemmell or Jordan Petrill at (973) 882-5464.

|

Back to index...