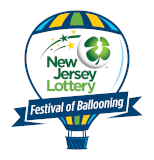 Countdown to Festival Fun

Until the 2020
Quick Chek New Jersey
Festival of Ballooning!
Looking to add to the great experience that its attendees and marketers enjoy, the QuickChek New Jersey Festival of Ballooning has announced the hiring of Linda D'Adamo as Director of Corporate Partnerships.

D'Adamo joins Randy Lauwasser, the Festival Group's Director of Corporate Development, in heading the corporate marketing, sponsorship and partnership efforts for the balloon festival and for the annual Rock, Ribs & Ridges music and food festival, two of the major events on the summer entertainment calendar.

The 37th annual QuickChek New Jersey Festival of Ballooning in Association with PNC Bank is the largest summertime hot air balloon and music festival in North America. Featuring up to 100 sport and special shaped hot air balloons from around the world and a hugely popular live concert series, the Festival was named the premiere family entertainment attraction in New Jersey by the USA Today Network.

The annual event is a desired destination among marketers seeking to reach the Festival's highly coveted demographics and 165,000 attendees in having their messages rise above others in the highly saturated New York City-Philadelphia markets. The Festival launches July 26-27-28, 2019 from Solberg Airport in Readington, NJ.

Festival-goers can sample products and experience interactive attractions and exhibits from leading consumer brands such as Geico, the New Jersey Lottery, Hackensack Meridian Health, Sony PlayStation, and T-Mobile.

The 10th annual Rock, Ribs & Ridges festival pairs great music with mouthwatering barbecue and craft beers. Presented by Franklin Sussex Automall, the festival heats up the summer outdoor concert and grilling season with the biggest names in country and Southern rock and top pitmasters from across the country, June 29-30, 2019 at the Sussex County Fairgrounds in Augusta, NJ.

D'Adamo has an extensive background in media and advertising, where she has enjoyed a successful career in ad sales and business development working for a variety of consumer and business-to-business brands. She possesses more than 20 years of experience creating highly successful integrated marketing and sponsorship programs for national and regional companies.

Her recent work includes ad sales for the New York Daily News and as a Senior Market Strategist with Visual Merchandising & Store Design, a B2B media band serving the retail store design marketplace. Linda spent 10 years at Adweek magazine where she rose to be Publisher of Mediaweek. She has also worked in publishing on travel & entertainment titles as well as regional magazines. Her B2B media experience spans marketing, grocery and retail brands.

D'Adamo has a bachelor's degree in Business Administration with a concentration in marketing & advertising from Pace University in Pleasantville, NY and holds a Certificate in Management from Columbia's Executive Education program.

Randy Lauwasser is in his third year with the Festival. He has raised the level of experiential marketing at the Festival for a wide variety of large and small companies alike to maximize the enjoyment of festival attendees, whose average stay is 7.5 hours.

He joined the Festival Group from the sports and entertainment industry, where he enjoyed a successful 12-year career working on domestic and global events such as Grand Slam global tennis events in New York, Hong Kong and London. He holds a bachelor's degree in business administration with a concentration in marketing from the University of Wisconsin.

###

MEDIA CONTACT:

Russ Mensch

Mensch & Company, Inc.

Public Relations & Event Marketing

phone: 201-797-2448

|

Back to index...