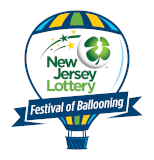 Countdown to Festival Fun

Until the 2020
Quick Chek New Jersey
Festival of Ballooning!
READINGTON, NJ --- As it continues to redefine "fresh convenience" throughout the metropolitan area, QuickChek's huge 4,425-square-foot air conditioned store at the QuickChek New Jersey Festival of Ballooning could not be any more convenient for Festival-goers looking to enjoy restaurant-quality meal options at value prices.

Or a better representative for the Whitehouse Station, NJ-based company's core mission.

"The Festival is a showcase event for us," said QuickChek CEO Dean Durling, whose family-owned company enters its 27th year as the festival's title sponsor. "It allows us to deliver our message of providing restaurant-quality fresh food at a great value, of having the best cup of coffee in the market, and demonstrate the pride and commitment we have in caring for our customers and our communities."

"Internally, it's amazing what we can learn from operating a store inside a festival of this magnitude, whether it's on product, process, leadership or solving problems," added Durling. "For our brand, we receive tremendous media impressions that generate coverage and brand presence in the top market in the country."

This year's edition of the 37th annual festival, the largest hot air balloon and music festival in North America with 100 hot air balloons and headlining concerts, takes flight July 26-27-28, 2019 at Solberg Airport in Readington, NJ. Upwards of 165,000 people are expected.

From fresh-brewed morning coffee that has been voted the best in America to delicious breakfast sandwiches and made-to-order QuickChek subs prepared with the freshest ingredients, attendees can enjoy their food and beverages exactly as they like them, served up with the same high-energy and friendly service you find at any of the company's local stores.

Convenience extends far beyond having a store on site. The enormous QuickChek Hospitality Tent across from the store offers more than 60 varieties of handcrafted hot and iced cold drinks and provides families with the opportunity to relax together in between balloon ascensions and headlining concerts, a further demonstration of the company's Total Customer Dedication.

Shaded outdoor seating under patio umbrellas also provides an additional comfortable setting to enjoy a meal along the Festival's midway.

"It's grown to be much more than a great branding opportunity for the company," said Festival Executive Producer Howard Freeman. "Their 4,425-square-foot air conditioned store is a focal point for QuickChek to showcase its latest innovations in foodservice, beverages and technology while underscoring its commitment to customer service. It's a tremendous opportunity to sample and show products to existing customers as well as thousands of potential new customers."

Giving back to the community is vital to QuickChek and the Festival. Together, they have raised $2.87 million for local charities, non-profit organizations and children's hospitals in keeping with their combined mission of "doing well by doing good."

QuickChek's 159 stores throughout New Jersey, New York's Hudson Valley and Long Island serve as the exclusive retail ticket outlet for the Festival and offer great value-added savings on Festival admission in the months leading up to the event.

Based on the principle of "Fresh to Go," QuickChek's new fresh convenience market stores are designed to meet the needs of today's fast-casual shopper with more than 50 percent of the store dedicated to fresh food and beverages.

Adding to a Festival-goers' experience is the awe-inspiring QuickChek special shaped hot air balloon, one of 100 sport and special shaped hot air balloons that take flight twice each day throughout the Festival weekend.

For tickets or to learn more, visit www.balloonfestival.com.

###

MEDIA CONTACT:

Russ Mensch

Mensch & Company, Inc.

Public Relations & Event Marketing

phone: 201-797-2448

|

Back to index...