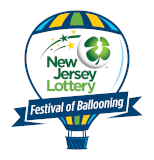 Countdown to Festival Fun

Until the 2020
Quick Chek New Jersey
Festival of Ballooning!
COUNTRY-POP GRAMMY® AWARD WINNERS PERFORM JULY 27

READINGTON, NJ --- Grammy® Award-winning superstar sibling trio The Band Perry, best known for their #1 single "If I Die Young," will headline the 37th annual QuickChek New Jersey Festival of Ballooning in Association with PNC Bank on July 27, 2019.

After selling two and a half million albums, 13 million singles, and racking up over a 1.75 billion combined streams of their songs, the story of Kimberly, Reid, and Neil Perry is again evolving in incredible new ways.

Since releasing their groundbreaking crossover #1 single "If I Die Young" in 2010 (with its current sextuple-platinum status and 160 million video views), The Band Perry have forged a unique, genre-defying identity and built an international fan base leading to sold-out world tours, five No. 1 Singles on the Billboard Country Chart, a No. 1 single on the Hot Adult Contemporary charts, six songs reaching gold or platinum status, and in 2015, bringing home their first Grammy® Award.

The American country-pop music group has performed on TV's biggest stages, from late night's most influential (The Tonight Show Starring Jimmy Fallon, Jimmy Kimmel Live, The Late Late Show With James Corden, The Late Show with David Letterman) to daytime's most popular (Ellen, Good Morning America, The Today Show).

Their track "Live Forever was the official theme song for Team USA at the 2016 Summer Olympics in Rio.

"We're very excited to announce The Band Perry, who is crossing over to contemporary and pop while still playing their greatest country hits, as our Saturday night concert headliner," said Festival Executive Producer Howard Freeman. "We're proud to present a diverse lineup over the course of our three-day Festival weekend. The Band Perry will be a great fit with our younger, millennial-oriented audience on Saturday."

Presented by the New Jersey Lottery, The Band Perry performs at the largest summertime hot air balloon and music festival in North America on Saturday night July 27 at Solberg Airport in Readington, following that evening's mass hot air balloon ascension and in conjunction with the Festival's nighttime hot air balloon glow.

Known for their boundary-pushing live performances, the band's combination of music, fashion, and visual art has become a hallmark of their dialogue with their fans and with culture. Their creative efforts boast collaborations with artistic luminaries such as Steven Klein, Nicola Formichetti, and Neil Krug. Even with the extraordinary musical and visual concepts they've introduced in their career thus far, the next era promises to see the band expanding these boundaries yet again.

Most excitingly, The Band Perry recently released a highly-anticipated new collection of five songs titled COORDINATES, which has received overwhelming acclaim from fans. The collection sees music industry icon Rick Rubin serving as executive producer. The band wrote and produced the songs themselves via their ARTRAT creative house and production collective.

Tickets for The Band Perry go on sale Thursday, March 7, 2019 at 10:00 a.m. at www.balloonfestival.com.

###

MEDIA CONTACT:

Russ Mensch

Mensch & Company, Inc.

Public Relations & Event Marketing

phone: 201-797-2448

|

Back to index...