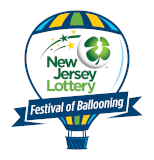 Countdown to Festival Fun

Until the 2020
Quick Chek New Jersey
Festival of Ballooning!
READINGTON, NJ --- As The Beach Boys mark more than half a century of making music, the group continues to ride the crest of a wave unequalled in America's musical history.

The Beach Boys have become synonymous with the California lifestyle and have become an American icon to fans around the world. They'll headline the 37th annual QuickChek New Jersey Festival of Ballooning in Association with PNC Bank on Sunday, July 28, 2019 in association with Q104.3.

Tickets for The Beach Boys - Now & Then, go on sale Thursday, March 14 at 10:00 a.m. at www.balloonfestival.com.

Since lead-singer Mike Love penned the lyrics to The Beach Boys' first hit, "Surfin'" (1961), dozens of the band's chart toppers have become eternal anthems of American youth: "Surfin' USA," "Surfer Girl," "Fun, Fun, Fun," "I Get Around," "California Girls," "Help Me Rhonda," "Barbara Ann," "Good Vibrations," "Wouldn't It Be Nice," "Rock and Roll Music," and "Kokomo."

The Beach Boys have sold over 100 million records worldwide and have received more than 33 RIAA Platinum and Gold record awards. The Rock and Roll Hall of Famers were also honored at the 2001 Grammy Awards with the Lifetime Achievement Award. With more than five decades of touring under their belts, The Beach Boys have performed more concerts than any major rock band in history.

Sounds of Summer: The Very Best of The Beach Boys, Capitol/EMI's 30-track collection of the band's biggest hits, has achieved triple-platinum success with sales of more than three million copies in the U.S. since its release.

The Beach Boys are led by Mike Love and Bruce Johnston, who along with Jeffrey Foskett, Tim Bonhomme, John Cowsill, Keith Hubacher, Scott Totten and Christian Love, continue the legacy of America's iconic band. This concert will not feature Brian Wilson, Al Jardine or David Marks.

"What better way to celebrate throwing the biggest party of the summer than with The Beach Boys, who are more closely identified with summer than any other band in history," said Festival Executive Producer Howard Freeman. "They were the first major artists who took our live concert series to new heights and we're thrilled they'll be back bringing good vibrations to this year's Festival."

The 37th annual QuickChek New Jersey Festival of Ballooning in Association with PNC Bank is the largest summertime hot air balloon and music festival in North America. Featuring twice a day mass ascensions of up to 100 hot air balloons, live concerts, fireworks, a nighttime balloon glow, children's amusement rides and hundreds of crafters and food vendors, the three-day event, July 26-27-28, 2019 at Solberg Airport in Readington, NJ has been named the premier family entertainment attraction in New Jersey by the USA TODAY NETWORK.

For tickets and information visit www.balloonfestival.com.

###

MEDIA CONTACT:

Russ Mensch

Mensch & Company, Inc.

Public Relations & Event Marketing

phone: 201-797-2448

|

Back to index...