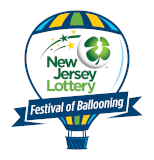 Countdown to Festival Fun

Until the 2020
Quick Chek New Jersey
Festival of Ballooning!
History is Made as School Produces Its Second Winner

HAZLET, NJ --- When 9-year-old Sara Topolewski sees the American Flag, she thinks of the military. More specifically, she thinks of her family.

The third grade student from Raritan Valley School in Hazlet, NJ has been named the Grand Prize winner of the 16th annual PNC Bank "American Patriot Essay Contest," a statewide competition sponsored by the QuickChek New Jersey Festival of Ballooning in Association with PNC Bank in which school children in grades 2 through 12 throughout New Jersey wrote about "What the American Flag Means to Me."

Between both sides of her family, eight people have served in America's Armed Forces in the Army, Navy and Marines for a combined 61 years, including World War II and Viet Nam, with two killed in the line of duty and a third receiving a Purple Heart for wounds sustained during gun fire. Her grandfather Gerald ("pop-pop"), a Navy veteran, in particular provided the inspiration for Sara's winning essay, which includes his giving her a military pin for her sixth birthday.

As part of her Grand Prize, the Festival and PNC Bank will bring a 75-foot-tall hot air balloon to her school Monday, June 17, where she will take a tethered ride in the balloon in front of her family, hundreds of classmates, school and board of education officials.

Her heartfelt essay was selected the best among the thousands of essays received by a panel of judges comprised of PNC Bank and Balloon Festival staff and educators. The contest was held as part of PNC's community outreach efforts through its association with the QuickChek New Jersey Festival of Ballooning.

Sara also gets to go up, up and away for a ride in one of the 100 hot air balloons at the upcoming 37th annual festival, July 26-27-28, in Readington, NJ. Fittingly, it will be in the 5-story tall "PNC Salutes America" special shaped American Flag hot air balloon. She and her family will also enjoy a VIP experience package and tickets to the Festival.

Each of her 16 classmates, her teacher, and her school principal receive free tickets to the event, the largest summertime hot air balloon and music festival in North America.

Her teacher, Ann Manning, becomes the first teacher to ever have two winners in the history of the statewide contest.

"The only direction I give my students before they write their essays is to make it personal, to write about a part of their life," said Manning, who also had a winning essay submitted by Michael Miano in 2016.

"It was extremely heartfelt to see the very personal meaning the flag has to Sara and to read how important her grandfather's and her family's military service is to her," said Festival Executive Producer Howard Freeman. "Her essay best captured the spirit of both the essay contest and of the American flag. QuickChek, PNC and the festival are proud to present her with this award."

"The PNC American Patriot Essay Contest gives students across New Jersey the chance to display their love of country and their skill with words," said Joe Whall, PNC Senior Vice President and Director of Client & Community Relations. "We are delighted to continue to support the essay contest as part of our overall sponsorship of the QuickChek New Jersey Festival of Ballooning in Association with PNC Bank. Talent and patriotism are indeed alive and well in the Garden State."

Ivy Chen, an eighth grade student at St. Joseph the Carpenter School in Roselle, took second place. Maria George, a seventh grade student at John Adams Middle School in Edison, was third. They each receive complimentary admission into the Festival, as do all teachers in the state who submitted 15 or more essays on behalf of their students.

For additional information on the contest and the QuickChek New Jersey Festival of Ballooning in Association with PNC Bank visit www.balloonfestival.com.

###

MEDIA CONTACT:

Russ Mensch

Mensch & Company, Inc.

Public Relations & Event Marketing

phone: 201-797-2448

|

Back to index...