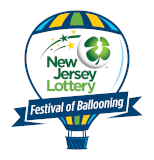 Countdown to Festival Fun

Until the 2020
Quick Chek New Jersey
Festival of Ballooning!
HIGH PROFILE EVENT READY FOR NEXT CHAPTER

QuickChek Shifts Marketing to New Stores & Digital Marketing Program

READINGTON, NJ --- Every year for the past 27 years, more than 100,000 men, women and children have attended the annual QuickChek New Jersey Festival of Ballooning on the last full weekend of July.

And they'll still be coming July 24-26, 2020, but with a new name across the event and its signature balloons.

As the fast casual food service industry continues to evolve, QuickChek will be changing its marketing strategies as it increases its investments in its award-winning food service menu and new digital marketing program in 2020. The industry-leading fresh convenience corporation will look to remain part of the festival but is creating an opportunity for the event to continue its growth and search for a new title sponsor.

"The Festival has been a showcase event for us for 27 years," said QuickChek CEO Dean Durling. "It has allowed us to deliver our message of providing restaurant-quality fresh food at a great value, of having the best cup of coffee in the market, and demonstrate the pride and commitment we have in caring for our customers and our communities."

"Internally, it's amazing what we have learned from operating a store inside a festival of this magnitude, whether it's on product, process, leadership or solving problems," added Durling. "For our brand, we've received tremendous media impressions that generate coverage and brand presence in the top market in the country. We're proud of the role we've played but as we focus on our new stores, the time is right for someone else to enjoy the success we've had as its title sponsor."

Howard Freeman and John Korff of The Festival Group in Fairfield, NJ became owners of the then 10-year-old event in 1993 and proceeded to create hot air balloon festivals that drastically changed traditional formats. As executive producer, Freeman's goal was to fill the hours between the sunrise and sunset balloon flights. His innovations included a full day of concerts, crafters, vendors and non-stop entertainment on each day of the three-day weekend. As a result the average family stay is 7.5 hours.

The festival has grown to be the largest summertime hot air balloon and music festival in North America and a must-attend on people's summer calendars. Strategically located halfway between the #1 DMA and #4 DMA in the country with up to 100 hot air balloons taking to the skies twice each day and a headlining concert series featuring Grammy Award-winning performers, the festival attracted 169,500 people in 2019.

QuickChek's fresh convenience market stores grew too. Using the festival to introduce and test new products and technologies and showcase their award-winning customer service, the Whitehouse Station, NJ-based chain widened its share in the metropolitan area, significantly growing from the first year of its title sponsorship in 1993 to now having 160 stores located throughout New Jersey, New York's Hudson Valley and Long Island.

"The festival has enjoyed remarkable growth through our mutually rewarding partnership with QuickChek," said Freeman, whose innovations in sponsorship activation, experiential marketing and lead generation have helped establish the festival as the largest event of its kind in the country. "We created a showcase event for New Jersey, provide families with memories that last a lifetime with an experience you can't find anywhere else, and proudly support our local communities."

The festival's impact is felt not only in the air but on the ground. The event has an economic impact of $52.4 million, has raised more than $3 million for local charities and non-profits, and generated 918 million media impressions with front-page coverage and a large TV audience with a measured media value of $30 million for the consumer brands and services that supported the annual event in 2019.

With record attendance and worldwide media coverage, the 37-year-old event's popularity continues to soar.

"Through our relationships working with QuickChek and customizing programs with leading consumer brands, we've turned a three-day event into a year-round 'good news' promotion, bringing in the best balloons in the world, major concert performers, and product samples everyone looks forward to year after year," said Freeman.

"The largest event of its kind. Affluent family demographic. The world's biggest media market. We check all the boxes for a company to enjoy a quantifiable return on their investment in a truly unique, rewarding and positive environment as our new title sponsor."

With today's media being all about imagery, there may be none better than a beautiful hot air balloon in the sky.

###

MEDIA CONTACT:

Russ Mensch

Mensch & Company, Inc.

Public Relations & Event Marketing

phone: 201-797-2448

Festival/Sponsorship Info:

Howard Freeman

The Festival Group

phone: 973-882-5464

|

Back to index...