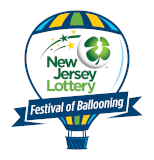 Countdown to Festival Fun

Until the 2020
Quick Chek New Jersey
Festival of Ballooning!
Teen sensations the Jonas Brothers, whose creative energetic sounds are taking the music industry by storm, will perform at the Quick Chek New Jersey Festival of Ballooning on Saturday afternoon, July 28 and then greet their fans following their live concert.

The pop-rock trio of heartthrobs from Wyckoff, NJ, will take the Main Stage at 3:00 p.m. and then meet fans from 4:00 p.m.-5:00 p.m. Brothers Nick (age 14), Joseph (17) and Kevin (19) have a huge fan base following last year's smash debut CD "It's About Time", appearances on MTV's TRL, and Radio Disney hits "Mandy" and "Year 3000".

"We are thrilled to announce the Jonas Brothers as our first-ever major kids headliner," said Festival executive producer Howard Freeman. "We have been working very hard to make this year's 25th Anniversary Festival a special one. Having the Jonas Brothers perform and meet and greet their tremendous legion of fans will surely turn a new generation of kids into balloonatics. We're very excited."

Music has always played a major part in the brothers' lives growing up in Northern New Jersey, which is less than an hour away from the Festival. Their parents, both musicians, encouraged the brothers to each find their own individual musical calling.

By the age of 10, Nicholas had participated in four Broadway shows: A Christmas Carol, Annie Get Your Gun with Reba McIntyre, Beauty and the Beast, and Les Miserables. Joseph joined his brother on the Broadway scene by playing in Oliver, the Velveteen Rabbit, and La Boheme.

In 2003 Nicholas released a Broadway CD for AIDS called "Carols for a Cure," which donated proceeds to charity.

After his successful stints on Broadway, Daylight/Columbia Records heard Nicholas' incredible voice and began planning a solo record for him. The brothers had a different idea in mind, however. Nicholas, Kevin and Joseph began submitting songs that they'd written together with the intention of having them appear on Nicholas' solo album. When the label became aware that Nicholas had musically-talented siblings, the official Jonas Brothers group was created.

The Brothers toured with The Backstreet Boys, Jesse McCartney, Aly & AJ, and The Veronicas before headlining their own tour in 2006. They also have performed at major festivals like Bamboozle and on the overseas USO Tour at Ramstein Air Force Base in Germany. Coupled with the success of their first album and the lead single "Year 3000", which debuted at #40 on Billboard's Top 100, the boys were on their way to stardom.

The Jonas Brothers' performance at the Quick Chek New Jersey Festival of Ballooning is certainly timely for their fans as they'll be releasing their newest album on Hollywood Records in August.

|

Back to index...