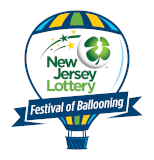 Countdown to Festival Fun

Until the 2020
Quick Chek New Jersey
Festival of Ballooning!
Festival Celebrates 25th Silver Anniversary This Summer

READINGTON, NJ --- AT&T, formerly Cingular, has extended its Marketing Partner sponsorship for an additional three years with the Quick Chek New Jersey Festival of Ballooning, it was announced today by Howard Freeman, Executive Producer of The Festival Group.

The 25th annual Quick Chek New Jersey Festival of Ballooning is the largest summertime hot air balloon and music festival in North America and the premier family entertainment event in the Northeast, attracting 175,000 people and worldwide media coverage. The Festival celebrates its Silver Anniversary July 27-28-29, 2007 at Solberg Airport in Readington, N.J.

"We are so pleased to be part of this wonderful family event in New Jersey for the third year in a row," said Tom DeVito, Vice President and General Manager for AT&T's wireless unit in New York/New Jersey. "The balloon festival has it all; the thrills of seeing so many spectacular hot air balloons taking flight, great entertainment, wonderful food and a great country fair atmosphere."

AT&T joins New Jersey Skylands Insurance, Optimum, Bud Light, the New Jersey Office of Travel & Tourism, and Comcast as Marketing Partners of the Festival. Gold Sponsors include Pepsi, Flat Earth, S&D Coffee, Inc., Sara Lee, Jack & Jill, and Coca-Cola.

This year AT&T is offering plenty of exciting activities at the Festival. The AT&T Pit Stop rolls in with the newly branded AT&T No. 31 Chevrolet driven by NASCAR's Jeff Burton in 2006. Burton finished seventh in the championship point standings last year. Visitors to the Pit Stop can try their luck with the "tire changing challenge" – a replica stock car tire changing station that lets you experience all the thrills of being part of Jeff Burton's pit crew. Fans compete against each other on the TEAM AT&T Pit Box for the fastest tire changing time and a chance to win a 100 channel racing scanner.

For those who would rather grab the wheel and mash the gas, the #31 simulator will give fans an opportunity to race the No. 31 Chevrolet against the best drivers in the world.

AT&T customers definitely receive VIP treatment at the Stop and will receive a free ring tone coupon just for stopping by.

"We are very pleased that AT&T saw the same value that we have, their faith in us is very rewarding," said Freeman, whose Festival offers companies unique promotional and branding opportunities. "We're thrilled to have a prestigious company as AT&T as a partner for the next three years and we look forward to their activating their sponsorship at the Festival."

|

Back to index...