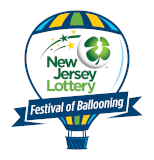 Countdown to Festival Fun

Until the 2020
Quick Chek New Jersey
Festival of Ballooning!
READINGTON, NJ --- Over a six-year period nobody had more Top 10 hits, moved more records, or sold more concert tickets.

Chuck Negron, one of rock-n-roll's most influential voices, will open this year's concert series at the 25th annual Quick Chek New Jersey Festival of Ballooning in association with PNC Bank on Friday night, July 27 at 8:00 p.m. on the Bud Light Main Stage at Solberg Airport in Readington, NJ. The Festival, July 27-28-29, is the largest summertime hot air balloon and music festival in North America and is known for its legendary concert lineup.

"We pride ourselves on presenting legendary musical performers and we're thrilled that Chuck Negron and the music of Three Dog Night kick-off this year's lineup," said Festival executive producer Howard Freeman. "Chuck has lived an amazing life and it truly is 'Joy To The World' that he'll be joining us for the Festival's Silver Anniversary."

While Chuck was with Three Dog Night, they had a phenomenal 18 consecutive Top 20 hits, 21 Top 40 hits, 8 Top 10 hits and 4 No. 1 hits. "Joy To The World", "One", "Easy To Be Hard" and "Mama Told Me (Not To Come)" were among the reasons the band sold 50 million records by 1975, a figure that has climbed to 90 million records sold to date.

How big were they? They were the pioneers of stadium extravaganzas. Rod Stewart and Aerosmith opened for them.

Chuck was one of the founding members of Three Dog Night in 1967. This vocal trio, whose roots were in R&B, rock-n-roll and urban doo wop, offered music which was totally new and unique at the time.

The world was introduced to Chuck Negron and Three Dog Night in 1969 when the group exploded onto the music scene with their breakthrough hit and first million seller, "One." Negron's soaring, soulful, four octave range and unique vocal styling became a part of the American landscape. His gut-wrenching performance on "Easy To Be Hard" is now a pop classic; as is his beautiful and smooth vocal on "Old Fashioned Love Song." Chuck's unmistakable voice exclaiming "Jeremiah Was A Bullfrog" on the multi-Grammy nominated and 1971 Record of the Year "Joy To The World" is a part of Americana, securing a place for Chuck Negron as one of the great singers in rock and pop.

Introduced to new, up-and-coming writers, Chuck brought Harry Nilsson's "One" (Is The Loneliest Number) to the group. He also selected and sang lead on Elton John's first song to be released in the U.S., "Lady Samantha." He also picked and sang Paul Williams' "Old Fashioned Love Song" and "Out In The Country", Laura Nyro's "Eli's Coming", and Hoyt Axton's "Joy To The World." Built around their pop soul vocals, great songs, brilliant musicians and a powerful three-part harmony, few bands were as consistently popular in concert or on the music charts.

But by 1975, two of the band's original members were unable to continue and had to be replaced. Sex, drugs and rock-and-roll had taken its toll. Soldiering on after their last million selling single, ironically titled "The Show Must Go On," the band released their last Top 40 hit, "Til The World Ends," which reached number 32 on the pop charts. Both recordings were arranged and sung by Negron. Three Dog Night called it quits in 1977.

Negron continued to battle drug addiction over the next decade and attempted 36 rehab programs unsuccessfully. His 37th attempt to get clean, at the Cri-Help Center in North Hollywood, CA, took and from here Negron's story turns inspirational. While working with other addicts to help get them sober, he performed at a Cri-Help Christmas show, which revived his interest in singing.

"In 1994 I studied voice for the first time in my life!" said Negron. "I wanted to learn and be better than I had ever been. I discovered a new and wonderful passion for life and my music."

Solo projects would include the 1996 Christmas CD "Joy To the World" and his 1999 best-selling autobiography "Three Dog Nightmare."

From a humble Bronx, NY apartment to success and wealth far beyond anything he could imagine, the Chuck Negron story is an amazing saga. For what could have ended on a deadly downbeat is today a wonderful story that gives us all hope and faith that miracles do happen. Today, Negron divides his time between raising his family, performing upwards of 70 shows a year, lecturing and working with anti-drug organizations.

"I've been singing, performing and recording for over 40 years," said Negron. "Music has brought me joy, inner peace and comfort that I thrive on. I feel very blessed to be back in the game again."

General admission to the concert is free to Festival attendees. Advance discount tickets can be purchased in advance for $17 for adults and $7 for children ages 4-12, at all Quick Chek stores in New Jersey through midnight July 26. Children age 3 and under are admitted free. Tickets at the gate will be $25 for adults and $10 for children ages 4-12. Advance tickets can be also be purchased by calling 1-800-HOT-AIR-9 (1-800-468-2479) or online at www.balloonfestival.com.

For additional information visit the Festival's website at www.balloonfestival.com

|

Back to index...