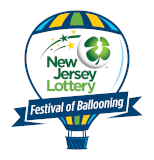 Countdown to Festival Fun

Until the 2020
Quick Chek New Jersey
Festival of Ballooning!
10. Oohs, aahs, and riffs. Up to 125 hot air balloons followed by the Bridgewater Marriott Fireworks Extravaganza and legendary rock concerts.

9. Gas prices keep going up, family fun is less than a tank away. Lots of giveaways and non-stop activities. Get free stuff, keep the little ones busy.

8. Yes, they were the good old days. Come see Chuck Negron on Friday night, Creedence Clearwater Revisited on Sunday afternoon.

7. They don't have balloon glows down the shore.

6. Who doesn't rock out to a harmonica? Blues Traveler returns home Saturday night.

5. Yes, that really is a 13-story tall Mr. Peanut and he IS winking at YOU.

4. Got screaming kids in the house? We've got the Jonas Brothers in concert Saturday afternoon. They'll meet their fans afterwards. Let them scream here.

3. We're not in Kansas anymore. See our fly-in movie, The Wizard of Oz, courtesy of Comcast and Turner Classic Movies, under the stars Friday night.

2. You'll be amazed at what a family can do with a 127-foot-high pole, a trapeze, a motorcycle and hula hoops. The Galaxy of Thrills defies death – 3 times a day.

1. And the No. 1 reason you need to be at this year's Quick Chek New Jersey Festival of Ballooning: take a hot air balloon ride, it's the most fun you'll have standing up!

|

Back to index...