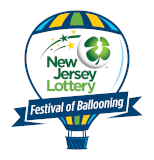 Countdown to Festival Fun

Until the 2020
Quick Chek New Jersey
Festival of Ballooning!
READINGTON, NJ --- Blues Traveler, known for their epic sets and dynamic live performances, returns to its Central New Jersey roots on Saturday night, July 28, at the 25th annual Quick Chek New Jersey Festival of Ballooning in association with PNC Bank, Solberg Airport in Readington, NJ.

The band, formed in nearby Princeton in 1983, takes the Bud Light Main Stage at 8:00 p.m. in association with WPLJ 95.5 and in conjunction with the New Jersey Office of Travel & Tourism Balloon Glow as one of the main headliners in this year's biggest Festival concert lineup ever. Legendary rock concerts have become a staple of the Festival, second only to the 125 scheduled hot air balloons that will take to the skies over Hunterdon County over the three-day weekend.

"We could be in for a long and lively night," said Howard Freeman, Executive Producer of the Quick Chek New Jersey Festival of Ballooning, the largest summertime hot air balloon and music festival in North America. "We go back a long time, back to the H.O.R.D.E festival days, and we're very happy to be teaming with Blues Traveler once again to present festival goers with an awesome musical experience."

Blues Traveler was formed in Princeton 25 years ago. The original band consisted of John Popper, Chan Kinchla, Brendan Hill and Bobby Sheehan. High school friends, they grew a passionate regional following for their sweaty, titanic live shows which often found them jamming endlessly into the night.

At the center was the ever quirky Popper with harmonicas strapped to his chest. Kinchla, the Energizer Bunny of guitar players, provided a gritty style that perfectly complimented Popper's voice and harp. Anchoring it down was the ace rhythm section of Hill and Sheehan (who died in 1999). They quickly became a mainstay on the club circuit, helping ignite a new generation of jam music fans from coast-to-coast in the early 90's via its beloved H.O.R.D.E. (Horizons of Rock Developing Everywhere) festivals.

The band released three albums between 1990 and 1993 but it was the fourth effort, 1994's aptly named Four, that changed its members' lives, hitting it big with the singles "Run-Around" and "Hook." They won a Grammy award for "Run-Around" and the album went multi-platinum. They gained mainstream radio popularity. The H.O.R.D.E. tour took off, featuring heavyweight performers such as The Allman Brothers Band and Neil Young and future stars such as Phish, Dave Matthews and Sheryl Crow. It also featured a custom-made hot air balloon made by the Balloon Festival that was tethered near the stage throughout the tour, which is scheduled to be brought back for their concert Saturday night.

Blues Traveler gave its new mainstream audience a taste of its onstage power via 1996's double live album, Live From the Fall. A year later, the gloriously hooky Straight On Till Morning followed, and the band hit the road again. After more than 15 years together, the album-tour-album-tour-do-another-tour cycle was wearing the band down.

"We were frazzled," says Chan. "So we took a year off because we were just burnt out." Sheehan's passing came during that break.

The band regrouped in 2001 with an expanded lineup that brought new life into the group. A DVD and live album documenting its celebrated shows at the scenic Red Rocks Amphitheater near Denver soon followed.

After eight albums, six gold or platinum plaques and sales of over 10 million discs, things came together – again – with the release of 2006's

Bastardos

.

The album's Spanish-flavored title "can be taken from a few different perspectives," says Chan. "It's an album where we're not worrying about what everybody else is thinking about us, where we're just trying to be true to ourselves."

Today, Popper (vocals, harmonica), Chan Kinchla (guitar), Hill (drums), Tad Kinchla (bass), and Ben Wilson (keyboards) play to sold out crowds at massive outdoor venues such as Red Rocks in Colorado, Wolf Trap in Virginia, Pine Knob in Michigan, and of course the Bud Light Main Stage in Readington!

Chuck Negron, formerly of Three Dog Night, opens the festival concert series Friday night, July 27 at 8:00 p.m. in association with 105.7 The Hawk. Teen sensations the Jonas Brothers perform Saturday afternoon at 3:00 p.m. in association with Radio Disney 1560, followed by Blues Traveler playing at 8:00 p.m. General admission to the concerts is free to Festival attendees.

For further information including tickets, please call 1-800-HOT-AIR-9 or visit online at www.balloonfestival.com.

|

Back to index...