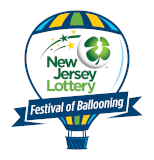 Countdown to Festival Fun

Until the 2020
Quick Chek New Jersey
Festival of Ballooning!
READINGTON, NJ --- The "music" in this year's "balloon and music festival" is the biggest concert lineup in Festival history. And it's only fitting that the Garden State plays a major role.

Formed in Princeton, New Jersey in 1983, Blues Traveler grew a passionate regional following for its sweaty, titanic live shows which often found John Popper, Chan Kinchla, Brendan Hill and Bobby Sheehan jamming endlessly into the night. At the center of it was the ever quirky Popper. With harmonicas strapped to his chest, he was part lion at his most roaring, and part Campbell kid at his sweetest. At his right was Kinchla, the Energizer bunny of guitar players, whose rhythmic, bright but gritty style proved a perfect compliment to Popper's voice, phrasing and harp squonks. Anchoring it all down was the ace rhythm section of Hill and Sheehan.

In 1994, the band released Four, an album that would change its members' lives, after hitting it big with the singles "Run-Around" and "Hook." Winning a Grammy for the former, the disc went multi-platinum. Suddenly, Blues Traveler's pseudo-hippie H.O.R.D.E tour was ballooning. Running for the better part of a decade, over the years the Blues Traveler-created festival featured such rock heavyweights as The Allman Brothers Band and Neil Young and future stars such as Phish, Dave Matthews and Sheryl Crow.

Eight albums, six gold or platinum plaques and sales of over 10 million discs later, Blues Traveler returns to Central Jersey taking the Bud Light Main Stage on Saturday, July 28 at 8:00 p.m. in association with WPLJ 95.5 and in conjunction with the New Jersey Office of Travel & Tourism Balloon Glow.

North Jersey teen sensations the Jonas Brothers, a pop-rock trio of heartthrobs from Wyckoff, NJ, are sure to create a stir when they perform Saturday afternoon, July 28, at 3:00 p.m. in association with Radio Disney 1560 and then greet fans following their live concert. The Festival's first-ever major boys band, brothers Kevin, Joseph and Nicholas have a huge fan base following last year's smash debut CD "It's About Time", appearances on MTV's TRL, and Radio Disney hits "Mandy" and "Year 3000".

Their new, self-titled CD "The Jonas Brothers" hits stores August 7 with the hopes of appealing to a wide audience. "We're aiming for people our age," says 17-year-old Joe. "But we also wanna get kids younger than us," adds 14-year-old Nick. "And older people, too," 19-year-old Kevin pipes up.

"The Jonas Brothers" CD is sure to make good on the band's goal: It's a high-energy pop-punk disc overflowing with insanely catchy hooks, muscular guitar fuzz and mature songwriting that reveals just how much growing up the boys have done.

Chuck Negron

, former lead singer of Three Dog Night and one of rock's most influential voices, opens the concert series on Friday night, July 27 at 8:00 p.m. in association with 105.7 The Hawk. During their peak in the 1970s, no group had more Top 10 hits, moved more records, or sold more concert tickets. They had a phenomenal 18 consecutive Top 20 hits, 21 Top 40 hits, 8 Top 10 hits and 4 No. 1 hits. "Joy To The World", "One", "Easy To Be Hard" and "Mama Told Me (Not To Come)" were among the reasons the band sold 50 million records by 1975, a figure that has climbed to 90 million records sold to date. How big were they? They were the pioneers of stadium extravaganzas. Rod Stewart and Aerosmith opened for them.

PNC

Bank presents Creedence Clearwater Revisited on Sunday afternoon, July 29, at 3:00 p.m. in association with NJ101.5. The Rock-and-Roll Hall of Fame rhythm section from the legendary group Creedence Clearwater Revival - Stu Cook and Doug "Cosmo" Clifford - launched the Creedence Clearwater Revisited project for fans looking to enjoy their hits of the '60's generation: "Proud Mary"; "Bad Moon Rising"; "Travelin' Band"; "Looking Out My Back Door"; "Who'll Stop the Rain"; "Down on the Corner"; "Green River". NJ101.5's Joe Henry will broadcast live from 10:00 a.m.-3:00 p.m. on Sunday leading into the concert.

General admission to the concerts is free to Festival attendees

.

|

Back to index...