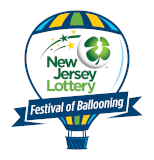 Countdown to Festival Fun

Until the 2020
Quick Chek New Jersey
Festival of Ballooning!
READINGTON, NJ --- The Rock-and-Roll Hall of Fame rhythm section from the legendary group Creedence Clearwater Revival, Stu Cook and Doug "Cosmo" Clifford, launched the Creedence Clearwater Revisited project in 1995 to perform for private parties who were looking to enjoy the band's hits of the 1960's. A dozen years later, Creedence is still rocking on.

On Sunday, July 29, PNC Bank presents Creedence Clearwater Revisited in concert in association with NJ101.5 at 3:00 p.m. on the Bud Light Main Stage to close out this year's Quick Chek New Jersey Festival of Ballooning concert series, the biggest live concert lineup in the Festival's 25 year history. NJ1101.5's Big Joe Henry will broadcast live from the Festival leading into the concert.

"Creedence Clearwater Revival was one of the greatest American rock-and-roll bands of all time," said Howard Freeman, Executive Producer of the Quick Chek New Jersey Festival of Ballooning. "Their music is timeless and 'Proud Mary' remains the most covered rock song ever. While 2007 is the Festival's 25th anniversary, it also marks 40 years since CCR began, and coincidentally, 40 years since Quick Chek started."

"We never really had any intention of playing for the public," said Cook. "But a friend wanted to promote a couple of concerts. We got talked into it, but didn't know how it would go over." Today, Creedence Clearwater Revisited performs up to 100 shows a year.

While the band is sure to play classic hits such as "Proud Mary"; "Bad Moon Rising"; "Travelin' Band"; "Looking Out My Back Door"; "Who'll Stop the Rain"; "Down on the Corner"; and "Green River", Creedence Clearwater Revisited has enjoyed its own success, outlasting the original CCR and seeing their album Recollection go Gold in 2002.

During CCR's short heyday from 1967-1972, the band cut a bunch of three-minute hit singles which have easily stood the test of time to become true classics. The group combined elements of rock-and-roll, rhythm and blues, blues, country, gospel, and various bayou styles – despite the fact that they hailed from the San Francisco Bay area and had never even seen the Mississippi bayou. The original lineup was Cook (bass), Clifford (drums), John Fogerty (vocals, guitar) and his brother Tom Fogerty (rhythm guitar).

For two years, 1969 and 1970, Creedence was the most popular rock band in America. The group released five of its seven albums and seven hit singles. They performed at Woodstock, though their performance didn't appear in either the film or on the original album as it was impacted by technical difficulties and occurred in the wee hours following a performance by the Grateful Dead. They would go on to influence the likes of Bruce Springsteen, Tom Petty and John Mellencamp.

This year Creedence Clearwater Revisited gets the coveted Sunday afternoon concert performance with a lineup consisting of Cook (bass guitar), Clifford (drums), Tal Morris (guitar), John Tristao (vocals), and Steve Gunner (keyboards, acoustic guitar, harmonica, percussion, vocals).

Their music is now appreciated by a whole new generation of fans, many of whom weren't born when their original music came out.

The Quick Chek New Jersey Festival of Ballooning in association with PNC Bank has become well-known for its legendary concert lineup. Chuck Negron, formerly of Three Dog Night, opens the concert series on Friday night, July 27 in association with 105.7 The Hawk. New Jersey teen sensations the Jonas Brothers, the first-ever boys band to headline at the Festival, will play at 3:00 p.m. on Saturday in association with Radio Disney 1560 and then greet their fans from 4:00-5:00 p.m. Blues Traveler performs Saturday night at 8:00 p.m. in association with WPLJ 95.5.

General admission to the concerts is free to Festival attendees. For additional information including tickets, please call 1-800-HOT-AIR-9 or visit online at www.balloonfestival.com.

|

Back to index...