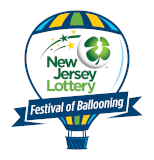 Countdown to Festival Fun

Until the 2020
Quick Chek New Jersey
Festival of Ballooning!
The New Jersey Lottery Festival of Ballooning is proud to support many worthy charities and their fundraising efforts with a donation of balloon festival tickets. Any organization that wishes to be considered for such a donation must send an e-mail to us at [email protected].
Please be aware that we get scores of these requests, and cannot fulfill them all. At the end of each month from February until June, we will select at random, five organizations that will be named the winners for the month. The five (5) winners will be contacted via e-mail to let them know that they have won. Those five (5) organizations will be receiving a voucher for a Family Four Pack on behalf of the festival.
The package includes four (4) General Admission Tickets (two (2) Adult and two (2) Child tickets), which is valued at $110.00. In the event that an organization has not been notified by the end of the month, this means they were not chosen as the winner. However, every organization that submits a request will still have a chance to win a donation up until the end of June - assuming your fundraiser hadn't been held by the time of the drawing. Please note, that each organization is only allowed one submission per year.
Our 2021 Festival Donation Recipients:
Emerson Elementary Schools PTA
Immaculate Heart of Mary School
St. Barnabas Health Hospice Final Wishes Program
Childhood Leukemia Foundation
Special Olympics of New Jersey